Cisco Live Podcast: Discussing Series D Funding and Data Protection
Cisco Live 2018 happened back in June, but it was such a great event we're not done talking about it. While there, our very own Damien Philip was interviewed on the Cisco Champion Radio podcast!
Listen in as Damien, who is a Principal Solutions Architect with Cohesity, talks with Cisco's podcast hosts, Joel Sprague and David Peńaloza, about Cohesity. Cisco Live 2018 happened fresh on the heels of the news that Cohesity raised another $250 million in Series D funding. Cisco is a strategic investor in Cohesity in both our Series C and Series D rounds, so it was a very timely discussion.
The trio also talked about Cohesity's approach to data protection and how it executes on the vision of our CEO and founder, Mohit Aron.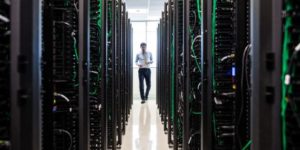 Here is more good reading about Cohesity at Cisco Live:
Cohesity CMO Talks Funding and Data Protection at Cisco Live 2018
Stronger Together: Cisco, Cohesity Joining Forces On Secondary Data and Apps Challenges
Partnering with Cisco is Good for Everyone especially Customers