Cohesity Adventure at VMworld – Let the fun begin!
VMworld is an amazing event with over 20,000+ attendees. Each year, this event brings something new and different than the last. This is Cohesity's second VMworld and we have a full schedule ahead of us!
Our first order of business was to head to our booth #827, where VMworld attendees can see our product in action.
If you are a vExpert, there is still time to pick up your awesome gift from Cohesity. The gift this year is a Timbuk2 Q Backpack customized with a vExpert logo that includes a 32GB USB drive, 4-in-1 charging cable, 1000 mAh battery pack, and Contigo water bottle. Come to our booth and pick up yours today while supplies last.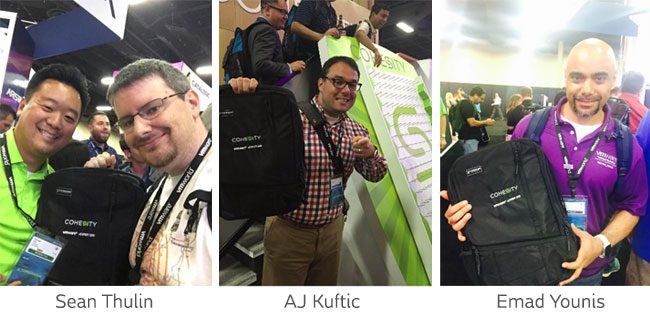 At the booth, we had a long line of people waiting to play Plinko! Here are a few photos of our happy winners.

In the afternoon, Sunil Moolchandani presented at the Pure Storage booth on the Cohesity Pure Snapshot Integration.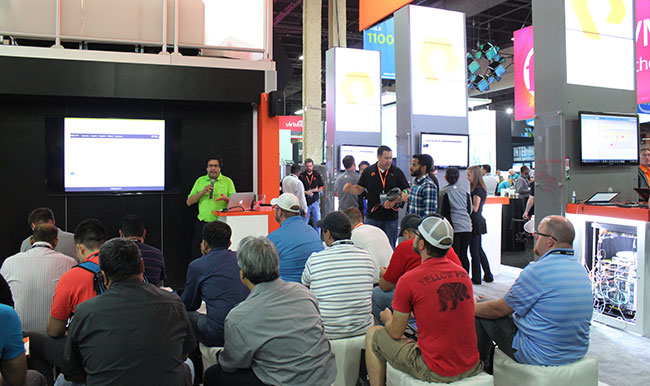 Last, but certainly not least, the Cohesity party at Topgolf rocked all night! It's really great to see like-minded people of all roles and backgrounds converge in Las Vegas to network and have fun.

We are just beginning the event and there is still lots more to come! Follow @Cohesity during the days we are at VMworld for a chance to win some fun prizes. Be sure to check out booth #827 to learn more about who we are and what we do!