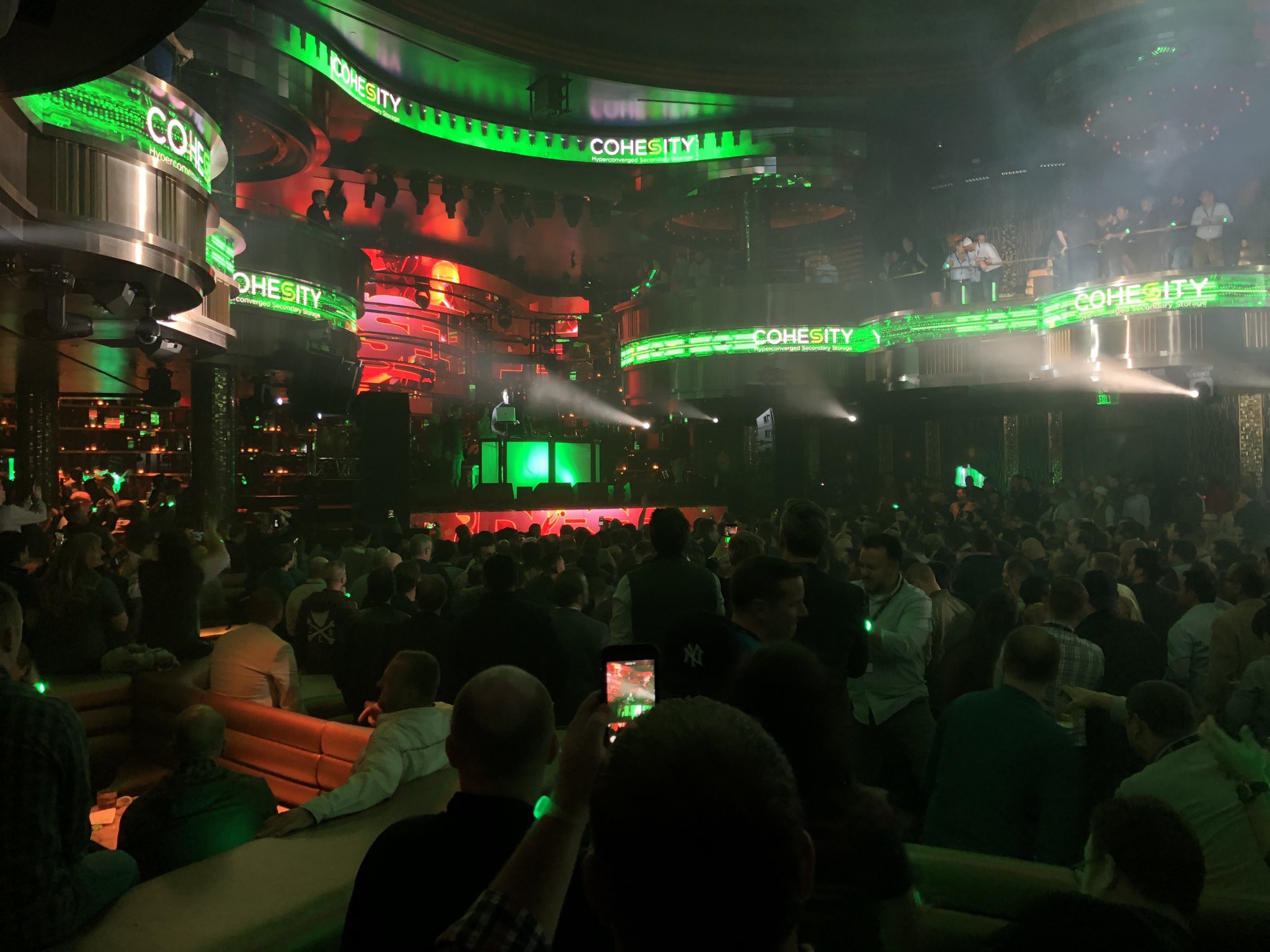 Cohesity at AWS re:Invent 2018: It Was One Big Cloud Fest
AWS re:Invent has become one of the hottest tech shows around, so naturally we decided to do what Cohesity does best – make a splash! While at this year's AWS re:Invent, we bonded with awesome customers, hosted a must-see booth, sat down with theCUBE hosts, and threw the best show party. Festivities were at the OMNIA Nightclub at Caesars Palace and featured the chart topping star, Pitbull, and basketball legend, Shaquille O'Neal aka "Shaq"!
Most importantly, we also strengthened our partnership with AWS, introducing new product capabilities that will enable you to accelerate your hybrid cloud strategy for secondary data and apps with Cohesity and AWS.
For cloud-native backup, we rolled out integration with EBS snapshots to deliver backup for cloud native VMs on AWS.
To aid disaster recovery, we introduced failover and failback capabilities enabling full lifecycle disaster recovery to AWS.
And for long-term retention, we announced integration with AWS Snowball, which can enable transfer of large amounts of archival data to AWS.
Whether or not you were able to join us at AWS re:Invent 2018, the video below is a fun recap of Cohesity events while at the show.