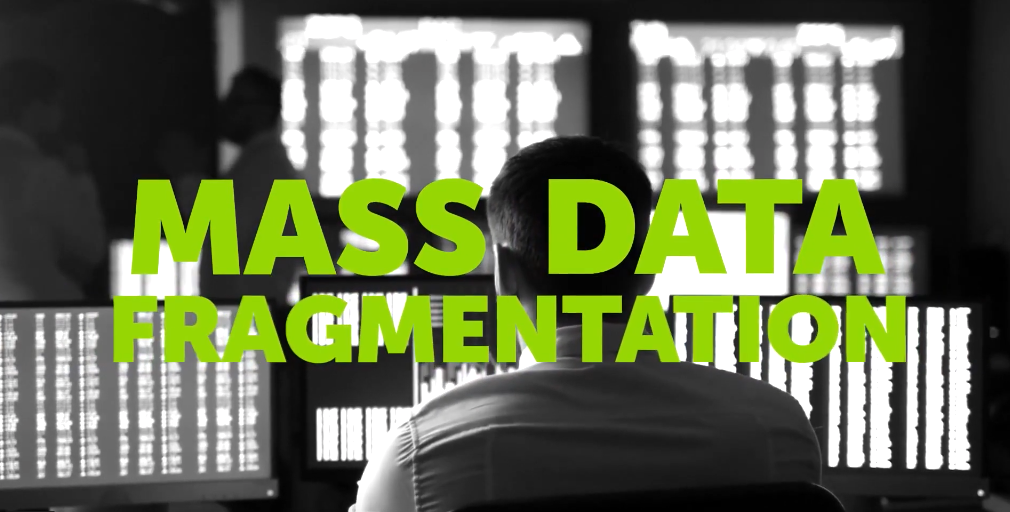 Video: Customers Explain How Cohesity Solves the Mass Data Fragmentation Challenge
We caught up with a few of our awesome customers while at AWS re:Invent last November to talk about how Cohesity is heping them solve problems with mass data fragmentation. These quotes highlight the data challenges that we helped them conquer.
"Mass data fragmentation is a major problem we are going to face in the industry. It's a problem now, but it's going to be an even bigger problem in the next few years." – John White, VP Product Strategy, Expedient
"The amount of data that we have in our environment is growing exponentially. We have different levels of storage … trying to manage all of this in one place becomes cumbersome over time." – Adam Rasner, Vice President, Technology Operations, AutoNation
"A lot of our customers are in heavily regulated, compliance-oriented industries. They hold data forever. Their problem is data gets siloed and fragmented over time as technology changes." – Ed Huneycutt, Cloud Practice Manager, High Performance Technologies
"We were having to cut backups … we were in more of a crisis mode of not having the capacity to really maintain the retention cycles that were needed for the businesses." – Ben Price, Associate CIO, UC Santa Barbara
"We have a ton of data, 3.5 – 5 million files per movie, and a lot of our artists want to just put data wherever. We have data on tape, in the cloud … trying to to find that one file you need can be kind of insane." – Tyson Clark, Technical Director, Air Bud Entertainment
Watch the video below to hear – in their own words – how Cohesity helped solve the mass data fragmentation challenge for these customers by providing them with a single unified solution for all their data protection needs.