Giving Back: Cohesity Inside Sales Team's "Sammich Run"
Cohesity's high-energy, fun-loving Inside Sales HQ Team strikes again. This time, instead of spending team-building time on pure fun for themselves, they put their energy into helping feed some of the homeless folks who live in the streets of downtown San Jose, Calif., near Cohesity HQ.
The so-called Sammich Run involved delivery of eighty bagged lunches, and allowed our team to experience what it's like to help everyone, including those outside of our workplace.
Here's how it worked: Fifteen people (twelve from the Inside Sales team and three from Marketing) bought the ingredients and then made the lunches, assembly-line style. The lunches were simple – PB&J sandwiches, chips, an apple, and a bottle of water – but filling.
They climbed onto a fleet of bikes, loaded up the baskets with bagged lunches, and then fanned out across the downtown area, asking folks if they'd like a bite to eat.
Every bag was successfully delivered!
The wonderful thing about this day is it was carried out by Cohesians, but it was not a company-sponsored event. This team operates like a family, and they simply took it upon themselves to come up with a good deed, and see it through to completion. Kudos!
In their own words: 
Passing out food to the less fortunate today was eye opening. I didn't think we were going to find 80 people who were hungry. In actuality, we didn't have enough … I am more grateful for my blessings. – Jason
It feels very good to give back to the community. When you are out doing these things, you see first-hand how to help. – Julian
Working in Downtown San Jose and walking through the Guadalupe River on a weekly basis we have little interaction with these folks and it's easy to judge or look down on them. It's amazing to see the communities they have built for themselves to survive in such a competitive area. Working in such close proximity to these homeless communities it's an honor to be apart of an organization, that not only allows but encourages us to take such actions for the greater good of our city. I'm truly blessed to work with such great leadership from Mohit Aron & Rob Salmon to Tyler Livingstone who organized this whole thing. – Greg
Today my manager organized our first Sammich Run/Bike. We made and delivered 80 bag lunches around DTSJ, riding bikes and Bird scooters. It was not only a fun event to work together but also fulfilling to give back to the community we are working in. It may not be much, but it's something we can all work together to help with. Next time we're going to have to double our efforts tho. It only took us about 20 minutes to run out of lunches. It feels really good to work with people who understand the importance of helping out the less fortunate. –  Celeste
And now, enjoy some photos illustrating the day.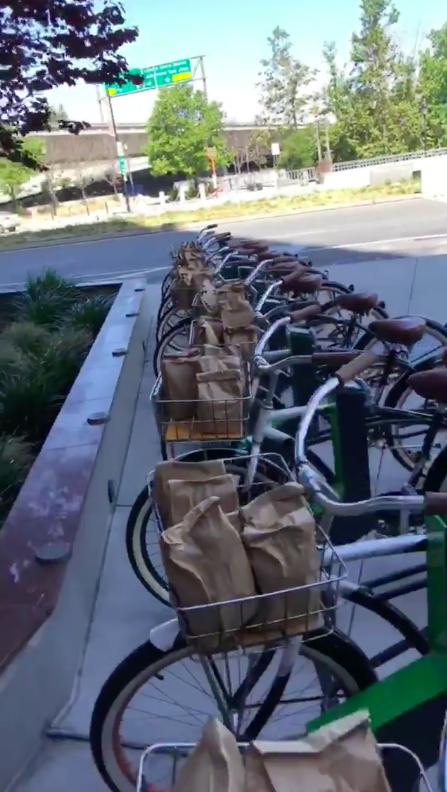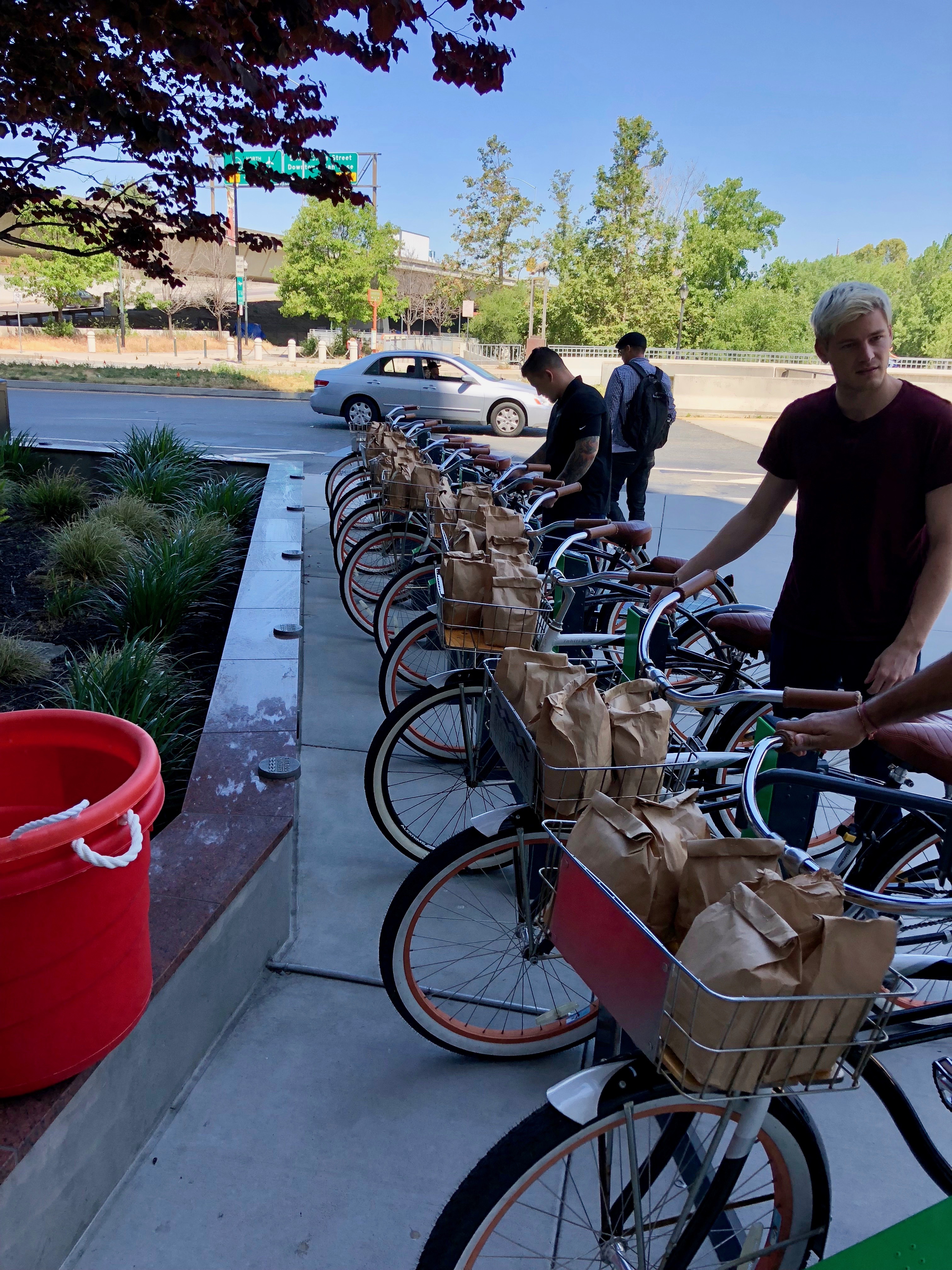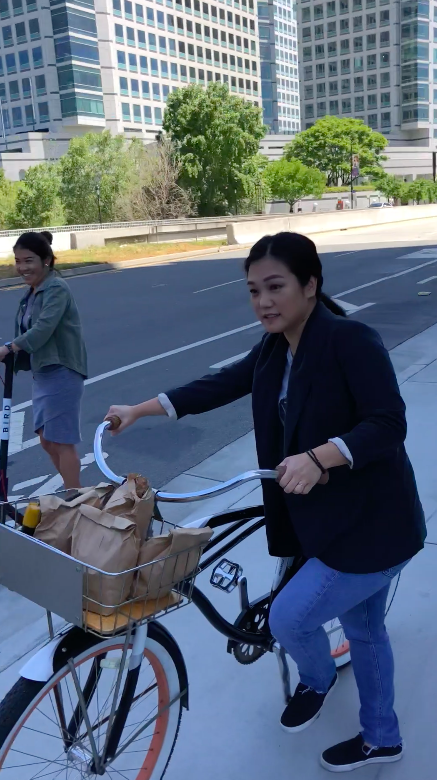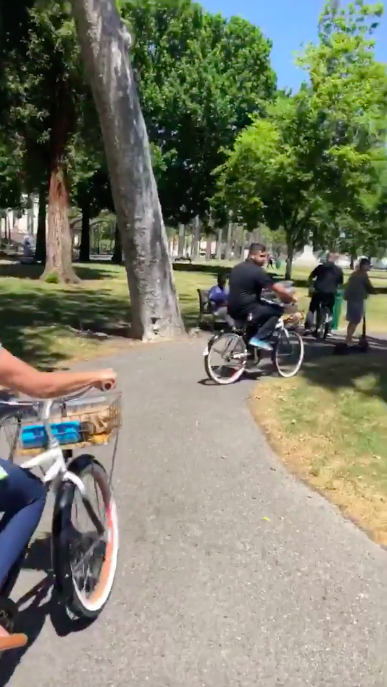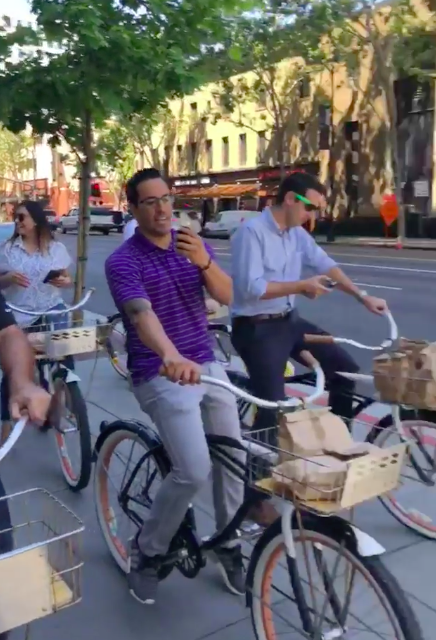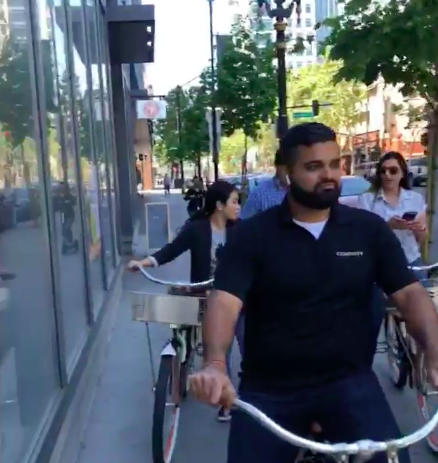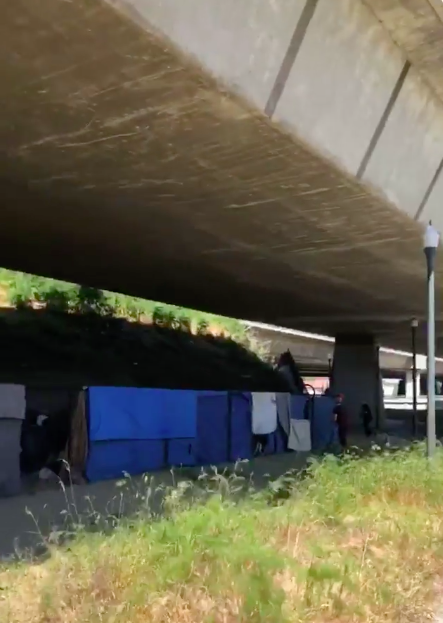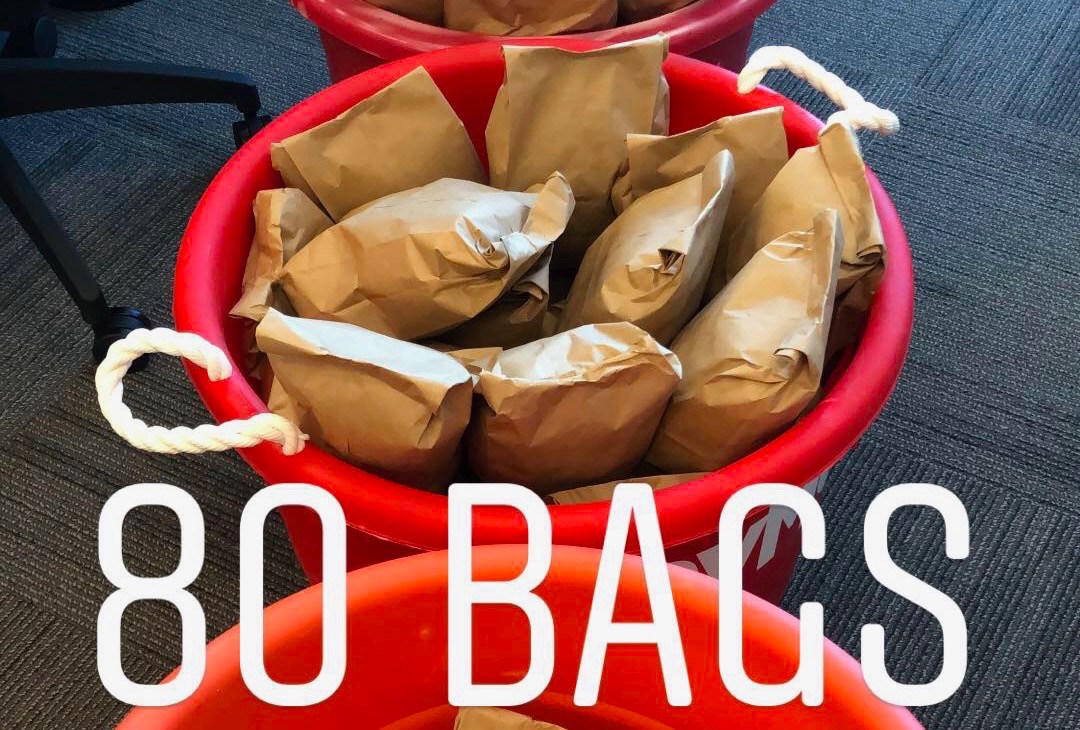 It was a rewarding day, and is the first of other, similar charitable events in the works. Stay tuned to this space for more adventures from Cohesity's phenomenal – and inspiring! – Inside Sales HQ Team.