International Women's Day 2018: Celebrating Women in Tech at Cohesity
This International Women's Day, we're celebrating all the ladies at Cohesity and all around the globe! For over a century, IWD has focused on the achievements and contributions of women throughout time, and has reflected on the work that remains to further gender equality. This year's theme "Press for Progress" conveys a powerful message to press forward and progress gender parity which Cohesity supports.
From our HQ in downtown San Jose, California, we're celebrating this year's IWD by hosting an internal #GirlsinTech event. Through #LadyBrags, we will share our achievements, nominate colleagues who made a difference, and demonstrate through example how we can inspire one another to do better. To see all the fun at HQ, check out the #CohesityIWD hashtag and follow along as Cohesians celebrate IWD on Twitter!
Now here comes my favorite part of writing this blog post. Similar to last year, I would like to recognize a few of the talented women at Cohesity from different departments who contributed to the success we have today!
Meet Claudia Twitter @Resalith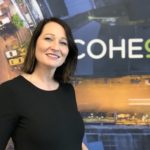 What do you do at Cohesity? I head the EMEA Field Marketing at Cohesity. I am happy to lead a team of ladies, which is very rare in IT in EMEA still. The thing I really like about our company beside the great team spirit, is that we have a great technological approach.
Fun Fact: I LOVE HATS. At Cohesity I already wear 2 hats, but in my personal life even more: the Mum hat, the wife hat, the basketball player hat, the basketball coach hat, and the love driving fast cars hat.
Favorite Quote: "Never limit yourself because of others' limited imagination; never limit others because of your own limited imagination." — Mae Jemison
Meet Alyse Twitter @AlyseOkumura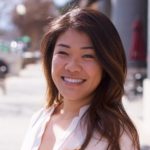 What do you do at Cohesity? I am the West Field Marketing Manager supporting the channel and sales teams, driving lead gen and pipeline.
Fun Fact: I'm a part-time yoga instructor.
Favorite Quote: "The question isn't who's going to let me; it's who is going to stop me." – Ayn Rand
Meet Kim Twitter @CohesityKim
What do you do at Cohesity? As a technical resource for our Worldwide sales teams, I primarily focus on helping our customers understand how Cohesity can protect and recover databases. I guess you could say that I am a translator who interprets the language of the DBA.
Fun Fact: I can recite the names of all 50 states in alphabetical order in less than 20 seconds
Favorite Quote: "You have to have confidence in your ability, and be tough enough to follow through." – Rosalynn Carter
Meet Wei Twitter @Wei_Wang9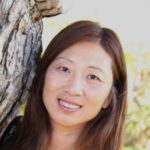 What do you do at Cohesity? I am the Director of Financial Planning and Analysis at Cohesity. My team and I are responsible for interpreting data and offer advice to senior management and executives on financial decisions and priorities, including budgets, operating plans, capital/cash management and resources. My team and I are here to build a strong and proactive relationship with functional leaders to understand their concerns and priorities and help provide data-driven insight to support informed decision-making.
Fun Fact: Summited Kilimanjaro, ran with wildebeests on Serengeti, and dove off the coast of Zanzibar
Favorite Quote: "Twenty years from now, you will be more disappointed by the things that you didn't do than by the ones you did do." – Mark Twain
Meet Michele Twitter @mjfox71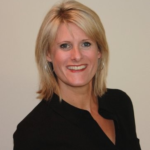 What do you do at Cohesity? I am the District Sales Manager for the West. I manage a team that delivers our hyper-converged storage systems to the enterprise. We help customers understand the benefits of data center consolidation and the unique benefits of Cohesity.
Fun Fact: I have a weakness for expensive champagne!
Favorite Quote: "Whether you think you can, or think you can't – you're right." – Henry Ford
As always, Cohesity is looking for new talents to join our rapidly growing company! Check out our current job openings here.