La Buena Vida at Cohesity
Sun-soaked days on pristine beaches with clear water and blue skies all around. This isn't a commercial for an airline or some tropical destination – this was how Cohesity celebrated yet another record-breaking quarter.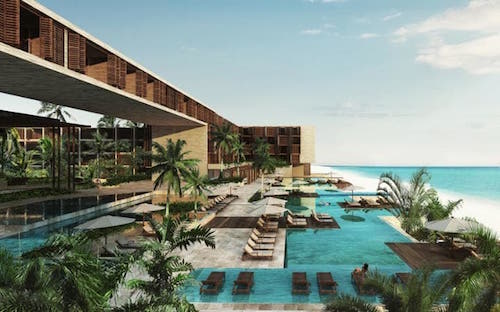 From all over the globe, the Cohesity sales and marketing team descended on Playa del Carmen for two significant reasons:
1. PLAY HARD – Celebrate the AMAZING, RECORD-BREAKING quarter they just closed
2. WORK HARD – Analyze the past and plan for the future at our semi-annual Sales Kickoff (SKO)

Over the course of four days, Cohesians and their families celebrated the monumental growth and success of the company in this tropical paradise. From watching a historical Super Bowl to a company dinner with an authentic mariachi band, it was an unforgettable week of being together and looking forward to a very promising 2017 and beyond.
But it's not over….not by a long shot. Only 6 weeks into 2017 and it's starting to look like a record setting quarter (again) and an even bigger 2017.
Do you think this culture of winning and celebrating is for you? It's not too late to join us before the NEXT Sales Kickoff in August 2017. Come join the winning team in Secondary Storage.