Cohesity's new Tech Talk Video series provides deep-dive insights into hyperconverged secondary storage
Cohesity is pleased to announce a new series of technical presentations that are now available on our YouTube channel.
These presentations span a number of different topics and include deeper insights into Cohesity's inner-workings including file system and storage efficiency design, Microsoft SQL Server backup and restore and vRealize automation.
Johnny Chen begins the series with a walkthrough of Cohesity's storage efficiency stack that includes inline & post-process global deduplication and compression. These capabilities add additional storage savings in addition to Cohesity's SnapTree snapshot technologies. Check this video out here: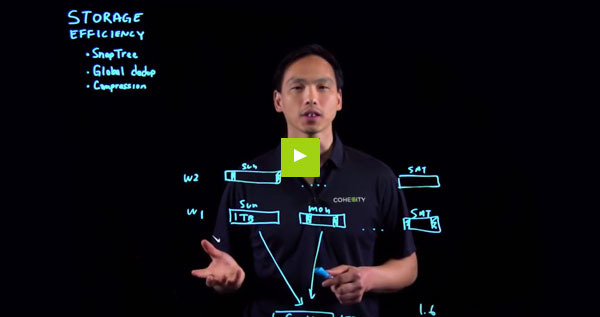 Abhijit Chakankar and Warren Shen walk through the key elements of Cohesity's Microsoft SQL Adapter in the next two videos here: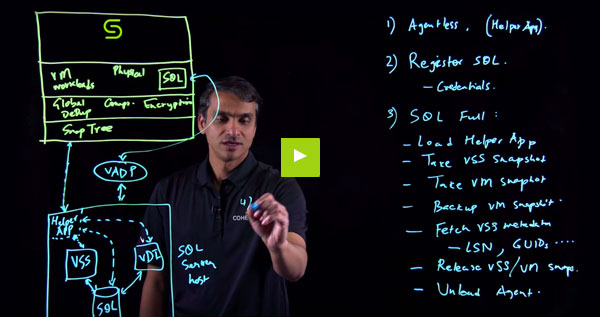 Cohesity's Microsoft SQL adapter is a Microsoft API integrated ephemeral agent that allows up-to-the second recovery for SQL databases.
Sai Mukundan describes Cohesity's pre-built blueprints for vRealize in the video below. In this segment, you are introduced to the powerful capabilities of VMWare automation that can provision virtual machines and at the same time apply Cohesity data protection policies that ensure quick recovery.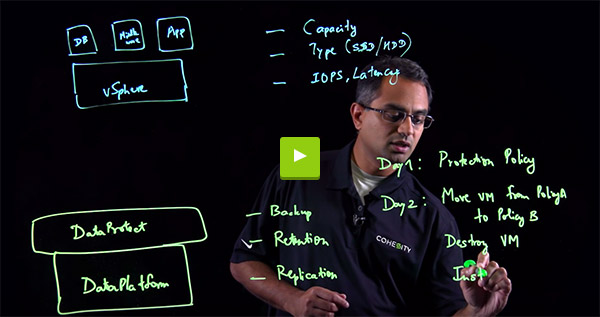 We hope you enjoy this new series!