Retro Gaming is Cool, Retro IT is not.
Nintendo has been on a roll. In July, they released Pokemon Go and revitalized a franchise that started on the original Game Boy over 20 years ago. Four months later, Nintendo released the NES Classic Edition, a miniature version of the 80s icon that captivated an entire generation of gamers. Retro gaming is making a comeback!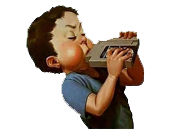 As I dug out my still-working NES from 1986 and blew dust out of my old Contra cartridge (because old habits die hard), I realized that gamers weren't just looking to play Contra. We were excited because Nintendo had tapped into two VERY powerful forces:
Need – Whether it's nostalgia or an addiction to gaming (or both), gamers need their games. This is a real market and the demand is genuine.
Innovation – New form factors and better ways to consume games. Nintendo convinced me to buy the NES Classic Edition (30 games I already own) because they consolidated all the games into a smaller package that's much easier to manage. Imagine lugging around the old NES console, 30 game cartridges and the controllers – NO WAY.
There is a lot to parallel between what is happening with Nintendo and how "Big Storage" and "Big BackUp" vendors are positioning themselves. Consider the following:
Need – In the information age, data is the new currency. Storing, organizing, accessing and analyzing this data is not optional. The enterprise needs storage solutions.
Innovation – Hyperconverged platforms are the new "form factors" and have dramatically evolved modern data centers. Consolidation of disparate storage silos, resiliency, non-disruptive operations and ease-of-use – all terms that describe the needs of today's enterprise.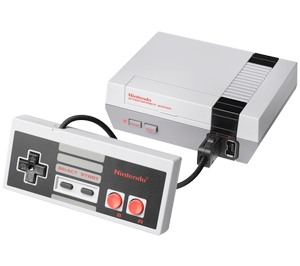 Your current storage environment is a lot like the OLD 1986 NES console:
Both were conceived in the 70s and built in the 80s
Multiple silos for different workloads = LOTS of game cartridges
Maintenance, tuning, sizing = blowing into the cartridge while your friends wait (you look silly)
Cohesity is like the NES Classic Edition:
It's the storage you need BUT built with modern, next-generation software/hardware.
A single platform for ALL your secondary storage = no more silos (aka multiple game cartridges)
Straightforward, it-just-works software. Spending evenings and weekends in the data center is about as necessary as blowing into old NES cartridges. You don't have to do that anymore.

With all this talk about the NES Classic Edition, we have a few to give away this holiday season (not just pre-ordered, we actually have them in our office). Sign up for the Budget Flush Negotiation Kit AND follow @Cohesity on Twitter to win a console before the holidays!
I Want My Kit!