Vanquishing Secondary Data Nightmares with Some Halloween Fun
At Cohesity, we love Halloween! It's a tradition for Cohesians to celebrate this holiday as seen in our 2017 and 2016 blog posts. This year, we had our Halloween party the Friday before the big day, and it was full of fun activities from costume contests to face-painting. Scroll to the bottom to check out our photos for a glimpse of the day.
While Cohesians love Halloween, we love getting rid of IT nightmares even more! This Halloween, don't let your complex infrastructure be a scary nightmare that haunts you night after night. Here are a few real IT nightmares Cohesity was able to vanquish!
---
AutoNation

The Nightmare: 
Frequent job failures, storage apps unable to scale, expensive forklift upgrades, and ongoing costs are just a few of the issues the IT team at AutoNation was experiencing due to the company's legacy data protection environment. 

The Cure: Cohesity 2510
By deploying Cohesity across AutoNation's environment, the IT team not only reduced complexity and built a highly-efficient secondary storage environment, it also lowered the total cost of ownership.
WestLotto

The Nightmare: WestLotto's legacy system caused a lot of issues with volumes of data being processed and written onto the tape libraries. 

The Cure: Cohesity C2500
The IT team needed a solution that is capable of cloning complex and interconnected IT systems as well as reducing backup and restore times. At the same time, the team needed to ensure better service and availability with the highest level of security, privacy, and discretion without increasing costs. The answer to that was Cohesity C2500. With Cohesity, West Lotto has reduced backup and recovery times by 98 percent.
San Francisco Giants

The Nightmare: The Giants' legacy solution would not accommodate their significant influx of data and complex storage infrastructure with issues like speed and data recovery.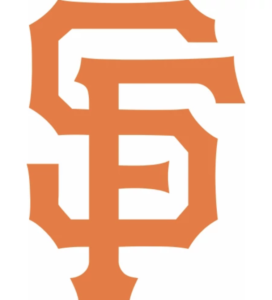 The Cure: Cohesity DataPlatform and Cohesity DataProtect with C2300
The Giants organization has seen a 50 percent reduction in overall backup windows and a cost savings of more than $15K per year.
---
Cohesity's mission is to reinvent data infrastructure so IT can focus on serving the business rather than managing complexity. The Cohesians are here to ease your nightmares, from the Wizards to the Care Bears. Enjoy some photos from our Halloween Party! To see more of the Cohesian Halloween spirit, follow us Cohesity on Twitter.