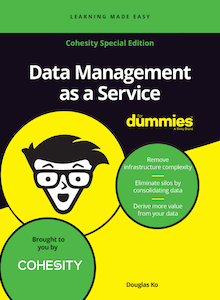 No matter where you are in your cloud journey, Data Management as a Service (DMaaS) will simplify your day-to-day data management and help accelerate your organization's digital transformation.
Leading companies embrace DMaaS as the simplest, best path to protect, connect, and unlock the value of data to get more done with less.
See how DMaaS can seamlessly back up, secure and govern data, manage policies and SLAs, all while hitting your hybrid cloud objectives. In this guide, you'll learn how to: 
Simplify data backup, security, governance, and analytics

Seamlessly scale backup and recovery with Backup as a Service

Choose the right DMaaS partner
Get the best handbook on DMaaS, hands down, here.