Can we buy you a coffee?
Take a 10 min coffee break and enjoy a cup of coffee with us while learning! Check out our session below & and request your Starbucks gift card.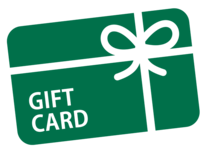 Don't Pay the Ransom: Protect, Govern, and Recover your Data
Session ID: SEC220-S
Speaker: Theresa Miller
Monday, November 29th at 10AM
The Venetian, Lido 3004
About Cohesity
Cohesity, a leader in next-gen data management, makes it easy to protect, manage, and derive value from data – across the data center, edge, and cloud. We offer a full suite of services consolidated on one data platform: backup and recovery, disaster recovery, file and object services, dev/test, and data compliance, security, and analytics – reducing complexity and eliminating mass data fragmentation. Cohesity can be delivered as a service, self-managed, or provided by a Cohesity-powered partner.
Disclaimer: Only available to eligible Cohesity prospects in US, Canada, Australia, Singapore, Malaysia, Thailand, Indonesia, Hong Kong. Following the submission of the form, you will receive an electronic gift card code to the email address that you provide within 7 days of your submission. Eligibility is determined by Cohesity and may be based on your company's current data management needs. One Cohesity offer per person.