At Cohesity, we believe in doing the right thing. Even when no one is looking.Whether it's lending a hand to a colleague in need, going above and beyond for a customer, or giving back in our communities, Cohesians take pride in doing good.  Giving our time, talents, and passion to our local communities is something we care about as a company. Throughout the year our teams across the globe choose causes or organizations to support. There is a shortage of affordable housing here in the Bay Area. San Jose, where Cohesity is headquartered, is no exception. So, the Inside Sales team, led by Tyler Livingstone, created 120 care packages for the homeless in our local San Jose community.
Each care package includes: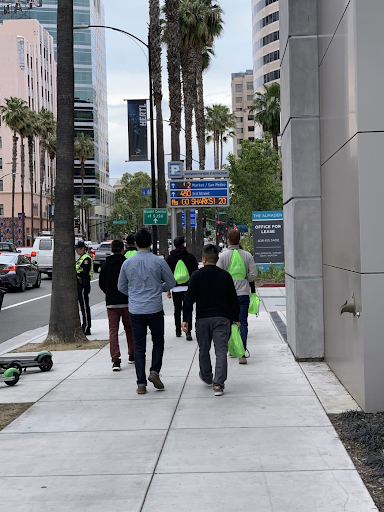 Socks
Water bottles
Healthy snacks
Tissues and sanitizing wipes
A mylar blanket
Ziplock bags
Combs
Chapsticks
Dental floss
Braden Connolly, a member of the Inside Sales team said,  "Handing out these care packages was one of the most humbling experiences I've had in my professional career. Real eye-opener."
The Cohesians involved in this event really felt like what they were participating in was making a difference in our immediate community. Jason Piamonte was reminded that, "A human is a human. We often look past them, with judgement and fear but they are just like us with a different circumstance. Blessed to be able to give back a little."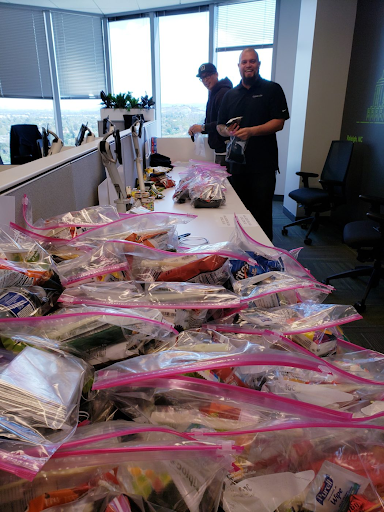 We tend to take things for granted in our lives, so by helping others, and seeing the conditions of those in need, it makes us more grateful for what we have. That one random act of kindness could really turn someone's day around and change their lives.
As Cohesians we're proud to be part of a company that cares about the community around us, we strive to use our resources to help out as much as we can.