Cohesity Adventure at VMworld Continues with Day 3
We are more than half-way through VMworld and I can only summarize the experience as WOW!
Here is a recap of the last two days of VMworld:
Day 1 (Sunday) – Welcome Reception
A mob scene of Plinko enthusiasts and vExperts searching for their vExpert backpacks. An incredible 2.5 hours and over 1,000 Plinko chips played.

Day 2 (Monday) – First FULL Day
An incredible full day as VMworld sessions get into full swing.
Booth traffic hits record numbers via Plinko play
vExperts continue to swarm for the last of our vExpert backpacks.
Amazing conversions in our demo area as the VMware admins hear about
game- changing simplicity, ease-of-use and non-disruptive operations.
Cohesians thrilled to see so much of the VMware community flow
through our booth.

To end the day on a high note, Cohesity won the "Best Of VMworld 2016 Gold Award" for Data Protection!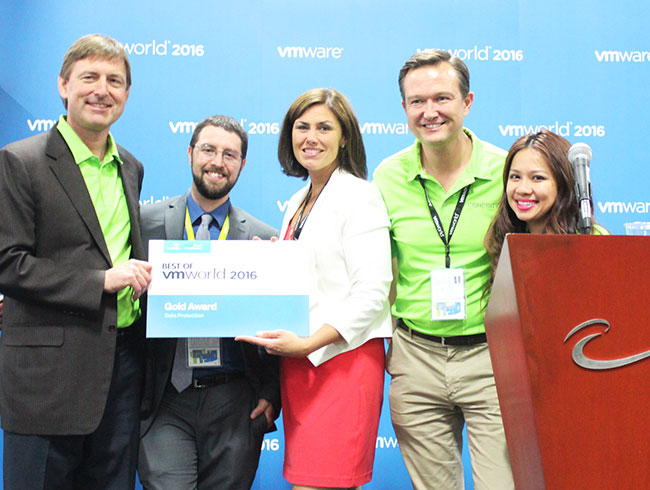 Day 3 (Tuesday) – Past the halfway point
As we wrap another beautiful day in the Las Vegas valley, we can't
believe we only have one more day in the Solutions Exchange! Today we
saw:
Another record day of traffic in the Cohesity booth – there is
something special about secondary storage that intrigues the VMware
community (the prizes and Plinko helps too)
Fantastic questions about secondary storage, its impact to VMware
data protection and beyond just "backup"
Great discussions on TCO (total cost of ownership) and why you
simply can't afford more hardware that just does backup.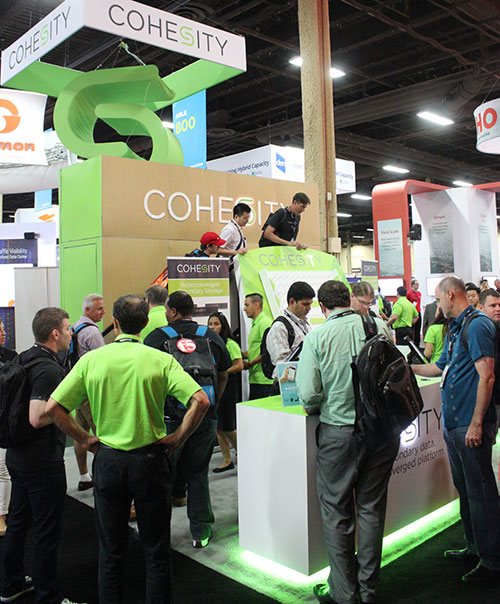 We are thrilled and looking forward to spending the final day in the Solutions Exchange tomorrow. It's your last chance to play Plinko