Cohesity will support New Microsoft Azure Archive Blob Storage Tier for Hybrid Use Cases
Cohesity delivers a hyperconverged storage system that consolidates fragmented, inefficient islands of secondary storage into a distributed scale-out platform that can run both on-premises and in the public cloud. Cohesity continues to work with Microsoft Azure to provide customers with options to build a hybrid cloud environment using on-premises and Azure infrastructure. Cohesity already works with Azure Hot and Cool Blob Storage tiers through a simple, policy driven approach (Fig 1) with several customers using this integration.

Fig 1: Cohesity with Azure Blob Storage
We have been participating in the private and public preview program for Azure Archive Blob Storage and are now excited to offer our integrated solution to mutual customers. The Cohesity platform supports Azure Archive Blob Storage for the following customer use cases:
long-term data retention for infrequently accessed data that require cost effective lowest priced blob storage
blob level tiering functionality among Hot, Cool and Archive tiers, and
ease of recovery of data from cloud back to on-premises independent of which Azure blob tier the data is in.
Figure 2 details a typical customer environment where a customer can set policies that specify application SLA requirements including RPO, retention policies, off-site replication, and cloud archival. Customers can use Azure Archive Blob Storage in this workflow. Customers can also enable redundancy on the Azure storage account by further enabling geo-replication across different Azure regions using Azure geo-redundancy services. This geo-redundancy protects against localized downtime events in a particular Azure region.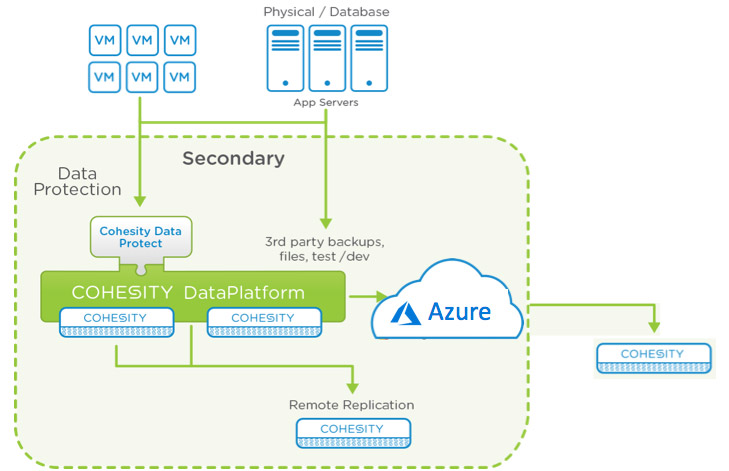 Fig 2: Cohesity protects Physical and Virtual workloads on-premises and also has seamless integration with Azure Blob Storage including the newly available Azure Archive Blob Storage Tier
Data transferred to Microsoft Azure can also be accessed from a remote Cohesity cluster. In Fig 2, it is the indicated through a Cohesity cluster (outside the dotted box) accessing the data from Azure. This can enable access by end users from the nearest Azure data center across the world and/or in the case of a disaster scenario where the source cluster that sent the data to Azure is offline.
Finally, the power of the integration really shines during data search and retrieve (Fig 3). Data sent to the cloud is indexed and this provides the ability to retrieve data at a very granular level.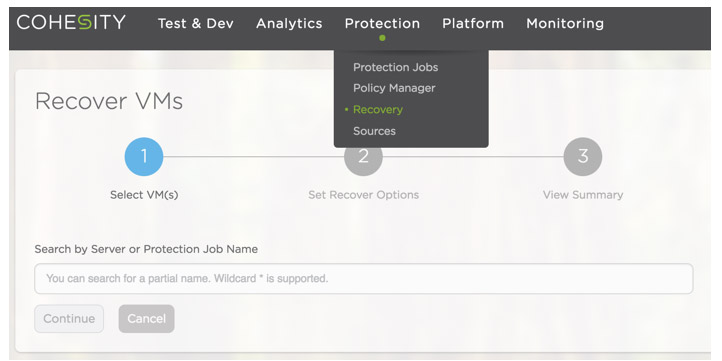 Fig 3: Search and recover data through Cohesity DataPlatform

To learn more about Cohesity and Azure, please visit https://www.cohesity.com/solutions/azure/. Please also visit https://azure.microsoft.com/blog/cloud-storage-now-more-affordable-announcing-general-availability-of-azure-archive-storage/ for more information on Azure Archive.