So long, farewell, auf wiedersehen, good bye!
And so ends another week at VMworld…but what a week!
After exhibiting in VMworld US for the last few years, Cohesity made the leap into Europe with great fanfare.
It was an exciting week of interacting with the VMware community as well as engaging with prospects and new and old customers. Here is a summary of all things Cohesity at VMworld Barcelona.
Sunday, 16 October
We started the week with a bang as we joined with the vRockstar team to host the Pre-Beer party in the heart of Barcelona. The sold out event was packed with members of the community. The atmosphere was more like a reunion as familiar faces met with old friends to have a pint and catch up. It was an great start to the amazing week ahead.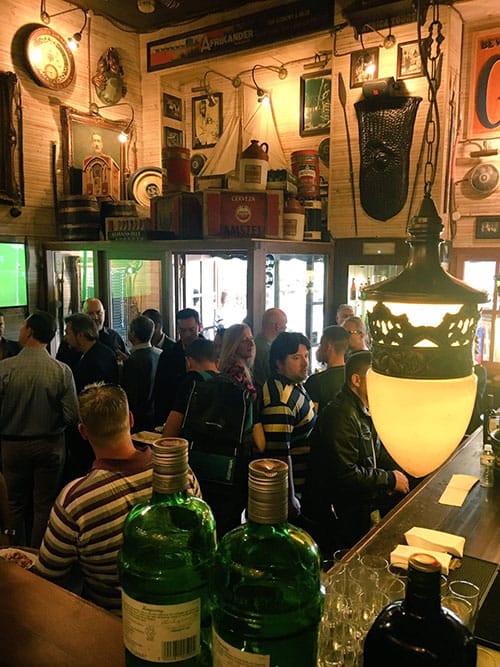 Monday, 17 October
To really move the week into action, Cohesity threw a party at one of the best rooftop bars in Barcelona. With tons of food, an open bar, Cuban cigars, full moon in the sky and hundreds of guests in attendance, it was the perfect way to celebrate the week in Barcelona with our closest friends and colleagues!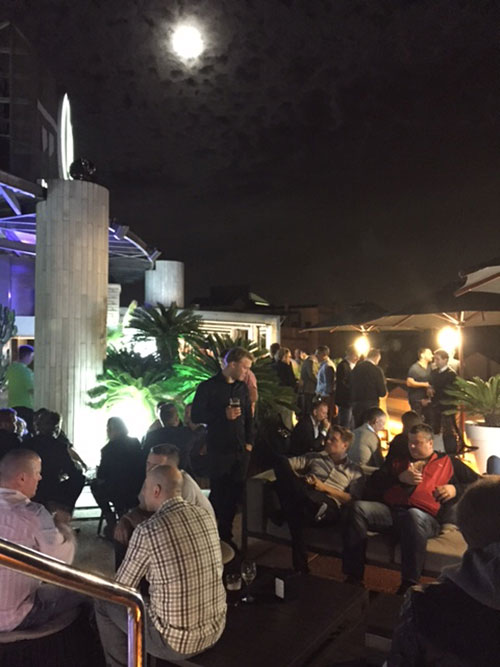 Tuesday, 18 October
VMworld officially begins!
Within minutes of the official opening of the Solutions Exchange, our booth was swamped with VMworld attendees looking for a demo or asking questions about Cohesity. Our modest booth was over flowing with people with over 1000 people stopping by.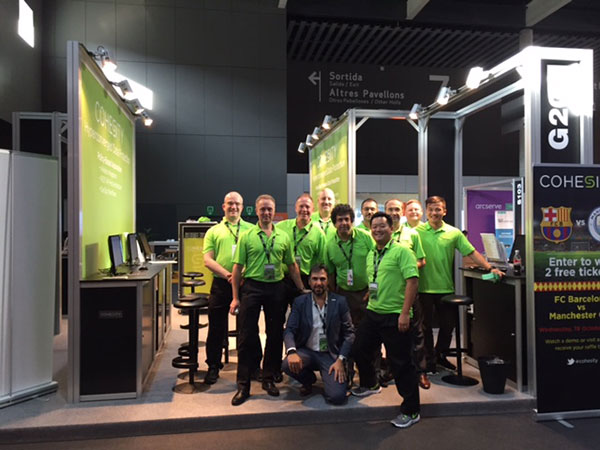 Wednesday, 19 October
The word was out that Cohesity was holding AMAZING tickets to the FC Barcelona match vs. Manchester City. As we raffled out tickets, more requests and entries piled on and soon it was a scramble to get the few we had left. On top of the traffic we saw on Tuesday, Wednesday was equally amazing.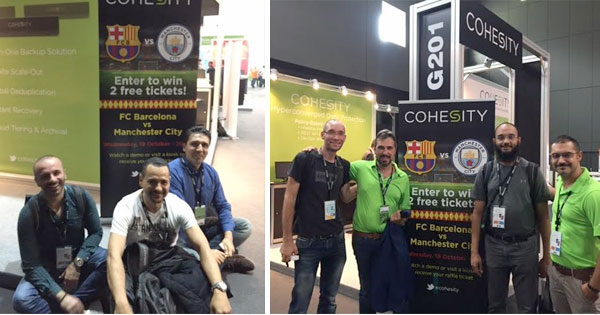 With THOUSANDS (that's thousand with an S) having visited the Cohesity booth (and hundreds of demos later), it was clear that Hyperconvered Secondary Storage was not just a marketing term but a real solution to the legacy storage vendors of today.
The evening continued with THE game of the week: a UEFA Champions League battle between FC Barcelona and Manchester City. Cohesians escorted our guests to PREMIUM locations throughout Camp Nou, home of FC Barcelona. In amazing fashion (and special treat to all in attendance), Lionel Messi's hat trick (3 goals) gave FC Barcelona a shut win of 4-0 over Manchester City. WHAT. AN. EVENING.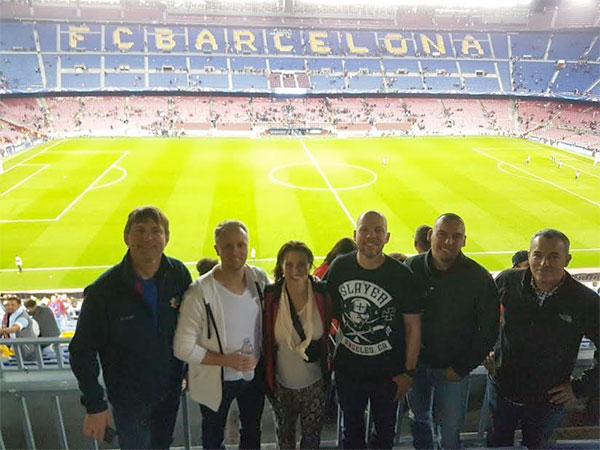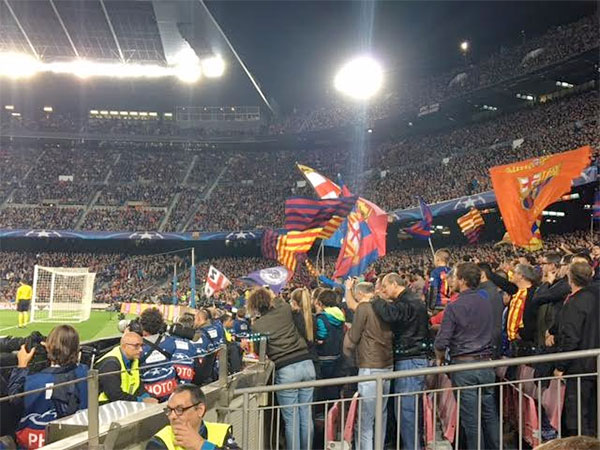 The journey to VMworld was carefully planned and navigated over the course of months. We conclude this amazing adventure having made stops in Las Vegas and now Barcelona. We close the VMworld season excited to see where the journey will take Cohesity.
Buenas noches!