Data Management for Your Enterprise's Azure Stack
According to an IDG Cloud Computing Survey in 2018, enterprises are leveraging the cloud to improve their speed of IT service delivery, gain flexibility to react to changing market conditions, and enable business continuity. The challenge is not all workloads or environments can use the public cloud to meet these goals because of regulations, data governance, and locations with limited or no internet access. This is where Azure Stack comes into play.
Microsoft announced Azure Stack in 2015 and its hardware partners (Cisco, HPE, DellEMC, Avanade, Terra, Lenovo, and Fujitsu) began shipping Azure Stack integrated systems in 2017. Azure Stack is an extension of Azure, providing the agility and innovation offered by public clouds in a customer's on-premises data center. 
Azure Stack Use Cases
According to Microsoft, the three primary use cases for Azure Stack are:
Edge and disconnected solutions

– Customers can address latency and connectivity requirements by processing data locally in Azure Stack. 

Cloud applications that meet varied regulations

– Azure Stack allows companies to easily deploy an on-prem cloud environment to meet regulations. When due to data governance, regulatory, and sovereignty requirements, customer applications and data must remain in specific countries or regions. 

Cloud application model on-premises

– Customers can use consistent DevOps processes across Azure in the cloud and Azure Stack on-prem. 
Backup and Recovery for Azure Stack Workloads
For Azure Stack workloads—just like on-prem and Azure workloads—companies need to have backup and recovery as well as disaster recovery strategies. Figure 1 below, shows the data protection responsibilities for Azure Stack. 
Although Microsoft and the Azure Stack hardware provider are responsible for Azure Stack software and hardware failures, the Azure Stack customer is responsible for recovering data in cases of human errors, ransomware, or a site failure from a power outage, natural disaster, etc. That's why customers need Cohesity. 
Cohesity software provides both operational recovery and disaster recovery for a company's Azure Stack environment.

Figure 1: Data Protection Responsibilities for Azure Stack
Data Management Solution Protects and Recovers Azure Stack
Cohesity DataPlatform is a single data management platform to protect and recover Azure Stack infrastructure data and tenant data. For Azure Stack infrastructure data, DataPlatform provides a native SMB share for the Azure Stack infrastructure data backup. This gives companies the ability to easily recover the infrastructure data—which contains the Azure Stack configuration data—to an existing Azure Stack or a new Azure Stack, or to replicate the data to another data center for migration and disaster recovery purposes.  
For tenant data or user data, Cohesity provides the following capabilities:
Backup and recovery of workloads running on Azure Stack

– Cohesity leverages agents to quickly protect and recover virtual machine (VM) files and folders and applications (e.g., SQL Server, Oracle, SAP HANA, etc) running on Azure Stack.

Long-term retention to Azure Blob or external storage target

– Cohesity enables enterprises to archive backup data to Azure Blob or external storage targets to meet cost and retention requirements.
Migration of data to Azure Stack

– Cohesity enables enterprises to migrate data to Azure Stack VMs by recovering operating systems (e.g., Windows/Linux) data and applications.
Disaster Recovery of Azure Stack

– With Cohesity, enterprises replicate backup data to a Cohesity cluster running at another data center to provide disaster recovery and business continuity in case of a site failure.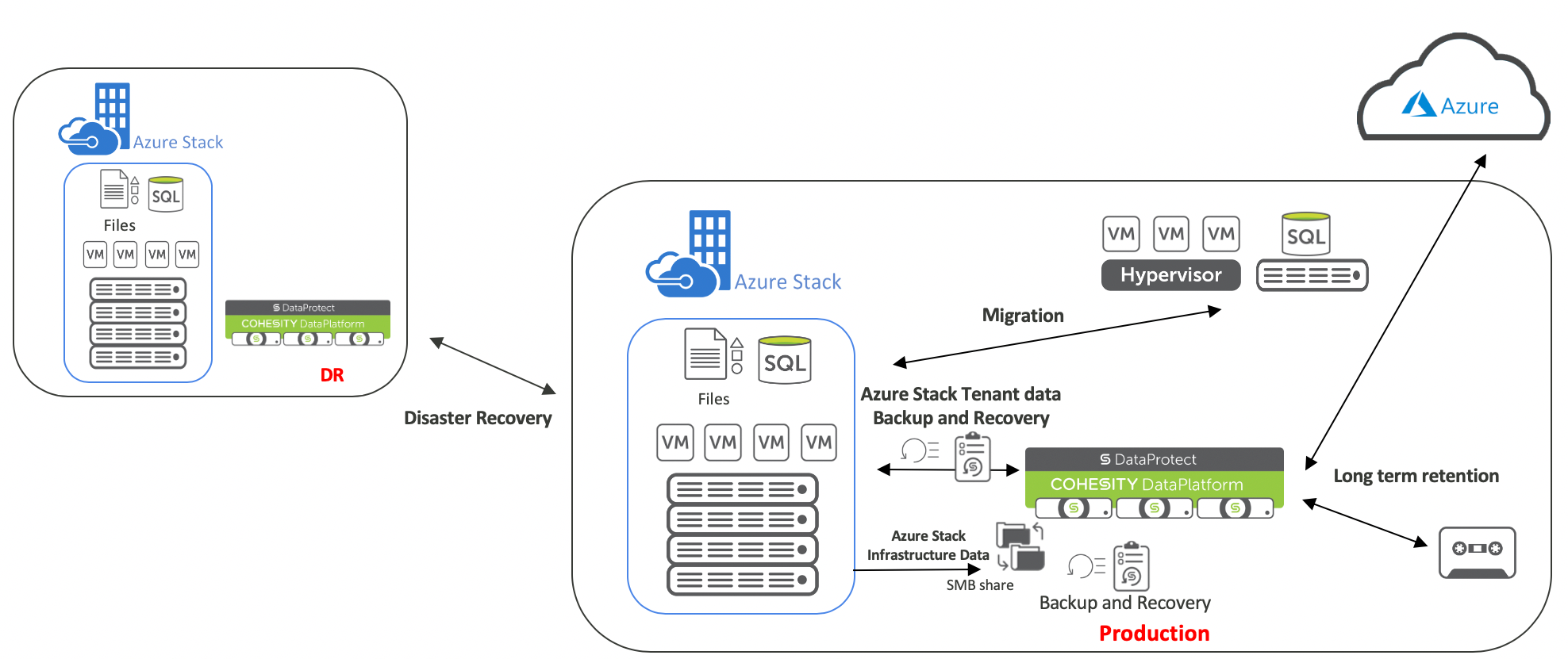 Figure 2: Comprehensive Data Management for Azure Stack
Cohesity provides Azure Stack customers with a single platform to easily manage their Azure Stack data (Figure 2). DataPlatform gives Azure Stack customers an agile and scalable platform that can be deployed in an environment with a single Azure Stack scale unit or an environment with 100s of Azure Stack scale units.
Learn how you can protect and recover Azure stacks with a comprehensive data management solution.