How Enterprises Put Their Data to Work with Cohesity
Data continues to skyrocket in both volume and importance across enterprises. While most of our customers initially choose Cohesity to consolidate and protect their growing volume of data, hundreds of them are beginning to put their large swathes of data to work, using apps from the Cohesity Marketplace. This includes using data for enhanced cyber-security, improving operational productivity, and deriving intelligence from dormant and dark data. 
This is the direction we've always wanted to lead our customers. Using  a single platform to consolidate, protect, and make your data instantly available, so you can put it to work—to turn your data—your organization's greatest asset—from an insurance policy into your strongest competitive advantage. 
In this blog, we'll focus on a cross-section of customers, including Healthcare, Operations and Logistics, and IT Services, using apps on Cohesity.
Healthcare 
Large scale access to healthcare has never been more critical, and we are proud to call Methodist Health System a customer. Methodist Health System operates four hospitals, multiple clinic locations, a nursing and allied health college, and medical supply distributorship. It brings the full resources of its regional network of providers, educators, and support services to ensure individuals always have the care they need when—and where—they need it.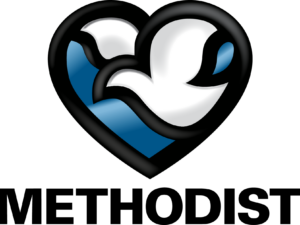 Methodist runs Cohesity across both their primary and DR (secondary) data centers, which mandates always-on monitoring and deep visibility into operations. Rather than bolting on a third-party monitoring solution, which would have only increased management complexity,  Methodist simply started running the Custom Reports app, available for free from the Cohesity Marketplace. 
Using the app, Methodist is able to generate on-demand or scheduled reports across a variety of data center health vectors, such as data capacity, SLA performance, data protection status, and more. These reports can be readily used for compliance checks, financial audits, and capacity planning. 
"One of our biggest challenges used to be reporting," said Kevin Rue, Senior Systems Engineer at Methodist Health System. "We like the granularity of the new solution's reporting, for example, to see how much time server backup is taking, limits on space, and change tension, so we know where to adjust settings to make improvements."
We're proud to see Methodist Health System putting Cohesity apps to use at such a critical time. With extreme volatility and stretched capacity, Methodist is using their data to ensure a seamless IT experience for the front lines. 
Operations and Logistics 
Several verticals in the operations and logistics market: digital commerce, transport, and digital event management, have become mission-critical over the past six months. While the pandemic continues to wreak havoc on the broader economy, our customers in these industry-segments continue to ensure that the fabric of society remains intact. 
Pilot Thomas Logistics, a premier provider of fuel, lubricants and chemicals to the Energy, Marine, Mining and Industrial markets, is a Cohesity customer, and operates in over 30 states from 100+ terminals with a team of over 2,000 professionals.

Pilot initially chose Cohesity to realize the benefits of a software-defined data management environment, then quickly started using us for backups, as well as risk management. Pilot leverages two Cohesity apps—Spotlight and Insight—to streamline compliance and risk. 
Insight provides a holistic view of all data residing in files and VMs across a company's data estate, while Spotlight helps IT teams control, audit, and manage file access. In Pilot's case, they were able to use these apps to quickly identify a peculiar pattern of deletions among sensitive files, investigate the cause, and remediate immediately. Using Cohesity apps instantly added a layer of security to quickly identify and rectify anomalous actions on all of Pilot's sensitive data and information.
"Simplicity is key in managing large-scale IT, and that's what Cohesity Apps bring to the table.", said Michael Hankins, IT Infrastructure Manager, Pilot Thomas Logistics. "Insight delivers Google-like search within both files and VMs, and has enabled discovery of otherwise 'dark' data. In addition to Insight, we've also used Spotlight to identify and protect ourselves against anomalous file access. In a time when cyber exposures make headlines every day, we're glad to reside our data on a platform that is inherently secure. Rather than stacking on expensive apps and opening up even more vulnerabilities, Cohesity's architecture enables us to run apps locally, close to the data."
Across the Pacific, SISTIC, Singapore's leading online ticketing services company and one of the country's top e-commerce sites, is putting Spotlight to similar use. The IT team at SISTIC is able to monitor and audit the number and size of files that thousands of their users are saving to shared filer drives.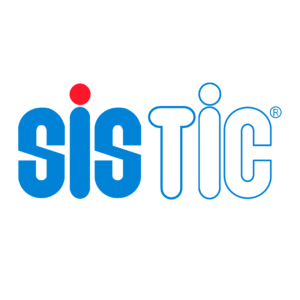 IT Services
Cloud and managed service providers are seeing their demand spike recently as traditional data centers become inaccessible, DR sites are engaged, and IT staffing is limited. At Cohesity, we partner with close to 100 service providers across the world to ensure always-on, always-available data management services to their customers. Among them is a leading provider of secure cloud services based out of Florida, WHOA.com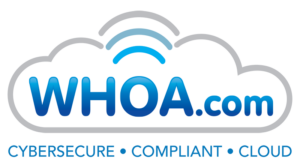 WHOA.com offers IaaS, Data Management, Disaster Recovery, Security, and Compliance to its customers. As part of its DR offering, Whoa.com is piloting the Runbook app for workflow automation. The Runbook app enables WHOA.com to reduce complex DR orchestration workflows to a simple, logically organized visual flowchart on a drag and drop interface. This not only reduces hours of manual set up, it also makes workflows easily portable across new source and replication sites. 
Regardless of industry, putting your data to work is essential. Because most organizational data resides in unusable silos, extracting value from this data is extremely challenging. With Cohesity, what starts off as a powerful way to consolidate and protect your data soon turns into a platform that puts your data to work. And hundreds of our customers are doing that to great effect today. Be it securing your environment, deriving business insights, planning cloud costs and capacity, or automating critical workflows, you're sure to find value in running apps on Cohesity. 
Check out what you can do with your data with the apps from the Cohesity Marketplace.