Celebrating Cohesity's First Annual Partner of the Year Award Winners
Celebrating Cohesity's First Annual Partner of the Year Award Winners
Our FY20 financial year closed at the end of July. Through it all, our partners have been working and innovating, building technologies across the world, allowing organizations of all types to back up, recover, protect, and analyze data, to keep their operations running smoothly and efficiently.
A key part of Cohesity's success is that we are a 100 percent partner-focused company with a commitment to building relationships that offer value both to our partners and their customers. We continue to strengthen our ecosystem with a robust set of solution providers, channel partners, distributors and managed service providers (MSP). Today, we are celebrating partners who have had exceptional success and contributions to Cohesity and our customers.
When Our Partners Win, Everybody Wins: Customers, Partners, and Cohesity
We are honoring five of our outstanding partners in our first annual Partner of the Year Awards, to be held at our Partner Sales Kickoff events this week. Honorees include Distributors of the Year and Channel Partners of the Year for both the Americas and EMEA, as well as a global Service Provider of the Year.
With that, here are the FY20 recipients:
Distributor of the Year, Americas




Tech Data
Tech Data is one of the world's largest technology distributors, helping companies like Apple, Cisco, HP, Microsoft — and hundreds of others — bring their products to market. The company offers a wide range of technical and business support services, and certifies, trains, instructs and supports reseller customers to help configure, install, and finance their purchases.
Distributor of the Year, EMEA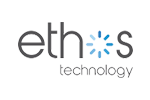 Ethos Technology
Ethos Technology was created with the aim of bridging the technology gap between the USA and the UK as a value-added distributor that specializes in the delivery of disruptive, next-generation technologies. Through its reseller partners, the company's vision is to simplify the data center and solve real business problems while drastically cutting costs. Ethos' core goal is to disrupt the market with innovation and creativity, providing true value-added distribution in support of its vendor and reseller partners.
Channel Partner of the Year, Americas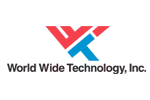 World Wide Technology
World Wide Technology (WWT) is a technology solution provider with $12 billion in annual revenue that provides digital strategy, innovative technology and supply chain solutions to large public and private organizations around the globe. While most companies talk about delivering business and technology outcomes, WWT does it. Based in St. Louis, WWT employs more than 6,000 people and operates approximately 4 million square feet of warehousing and integration space in more than 20 facilities throughout the world.
Channel Partner of the Year, EMEA



SVA System Vertrieb Alexander GmbH
Founded in 1997 and based in Wiesbaden/Germany, SVA System Vertrieb Alexander GmbH is one of the leading German system integrators. The company's objective is a combination of high-quality IT products from various vendors with project know-how and flexibility to achieve optimum solutions for customers. SVA core subjects are not only Data Center Infrastructure – such as storage, server and networking solutions as well as virtualization technologies – but also Business Continuity, IT Service Management and SAP. SVA experts combine 20 years of IT infrastructure experience with know-how of modern demands such as data center security 2.0, big data analytics, workspace of the future, cloud and agile IT, and software development.
Service Provider of the Year



Expedient
Expedient helps companies transform their IT operations through award-winning cloud solutions and managed services including disaster recovery, security and compliance, and more. The company's solutions and services ease clients' transition to the cloud, enabling them to focus on strategic business innovation while the Expedient team handles the operation of the information technology needed to support it. Expedient's cloud infrastructure is deployed worldwide and the company is proud to be the trusted IT adviser to organizations spanning a number of verticals, including eCommerce/retail, energy/utilities, financial services, healthcare, manufacturing, professional services, software as a service, and more.
Award Criteria 
Our Distributors of the Year were selected based on year-over-year growth and value-added during the 2020 fiscal year. Channel Partners of the Year were recognized based on year-to-year growth in pipeline contribution, the number of customers, executive engagement, field input and the number of trained sellers. Finally, our global Service Provider of the Year was selected based on growth in collaboration/co-designing, executive engagement and the number of trained SEs and sellers.
The Cohesity Partner Program
The partner program is tailored to different needs and business models. The program uses our global sales and technical training, accreditation programs, responsive technical support, marketing resources, and sales tools to empower partners to deliver Cohesity solutions to their customers.
Our partners are key to our success and we want to thank them for working with us to deliver best-in-class solutions to our customers. Please join us in honoring the FY20 Cohesity Partner of the Year winners!