Consolidating Mainframe Data with Cohesity DataPlatform and Model9
Consolidating yet another data silo – mainframe – with Cohesity DataPlatform and Model9 
From the outset, Cohesity has been laser-focused on breaking down data silos in order to solve mass data fragmentation for its customers. Today, Cohesity DataPlatform is a unified software-defined platform that consolidates a vast majority of enterprise data—including backups, files, archives, and analytics repositories. 
The stability and resiliency of the platform has won Cohesity many large customers with decades of heritage and success, especially those in the financial services, healthcare, and aviation sectors. As these customers transitioned to cloud and a software-defined approach to IT, they asked Cohesity to consolidate even more of their data infrastructure. A large number of these customers use mainframes whose backup and data management was largely siloed, until now. 
Modernizing Mainframe Data Management and Protection with Cohesity and Model9 
Today, we are proud to announce support for Model9, a pioneer in cloud data management for mainframe. The joint solution, that will make Model9's technology available as an app on the Cohesity Marketplace along with Cohesity DataPlatform, will help enterprise customers consolidate their mainframe data onto Cohesity for unified management, simpler protection, and deep security.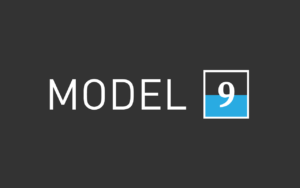 Using the app, customers can transition from an expensive Virtual Tape System to Cohesity DataPlatform in a few clicks. But that's only the start. Model9 on Cohesity will also allow them to replace point solutions for mainframe backup, archive, and tape management, all while offloading precious compute cycles from the mainframe. Most importantly, it provides a pathway for mainframe customers to transition to the cloud.
Model9 brings a policy-based approach to mainframe data functions such as backup and archive, and leverages Cohesity's platform capabilities to make this data instantly available and centrally manageable. In addition, customers are able to drastically reduce data volume, cloud bills, and risk footprint with Cohesity's industry-leading deduplication. Together, Model9 and Cohesity have helped customers eliminate time-consuming tape and backup management tasks, while helping staff up-level their skill sets.
Inherent Security for Mainframe Data
Leveraging Cohesity's native data security and anti-ransomware capabilities, Model9 enables ironclad protection of mainframe data. We're providing customers the ability to back up their mainframe data on an immutable filesystem. This is of course in addition to end-to-end encryption at rest and in-transit. 
Lower Your TCO of Mainframe Management with Model9 and Cohesity
With Cohesity and Model9, customers are expected to save over hundreds of thousands of dollars over traditional mainframe data management solutions, in addition to improved performance with faster recoveries. With the Model9 app, Cohesity continues to bring world-class applications closer to customer data, thereby driving up savings, lowering risk, and simplifying management. 
Download the Model9 app from the Cohesity Marketplace.
Learn more about Model9 here.