No Compromises: Recover Your Data Predictably
Organizations back up their data with one primary goal in mind: recovery. But in today's 24x7x365 always-on environment, and with cyber attacks crawling all over (a new business will fall victim to ransomware every 11 seconds by 2021), how do you ensure that you can predictably recover all your data? The answer: predictable recovery, which is defined as the ability to confidently recover your data, when you need it and where you need it, without any compromises. The key phrase in that definition being 'without any compromises'.
A variety of events can trigger data loss – accidental deletion, data corruption – or worse – malicious actions i.e. cyber attacks (a data disaster can cost $5,600 per minute). But mere availability of backed up data does not guarantee recovery from any of these events. For example, a colleague of mine repeatedly tried to recover the data on his daughter's school iPad from a corrupted backup in iCloud. He was told by Apple support to not recover from that backup copy. Now imagine that same situation, but this time it's your enterprise after a ransomware attack.
Predictable Recovery: Key Attributes
Your organization relies on the ability to recover in a consistent, thorough, and predictable way. Predictable recovery bolsters confidence in your infrastructure and in the resiliency of your organization. It's important. Architecting a strategy to achieve predictable recovery is about probing—and answering—questions revolving around a framework of core attributes…
Starting with a 100% backup success rate, which is the first thing one needs to achieve to recover predictably. If you are getting anything less than 100% backup success rates, then how can you ensure predictable recovery to meet your business SLAs? Failed backup jobs and long backup windows that constantly bleed into the production time will invariably force you to compromise, and forgo protecting some mission-critical data. Data that is not protected cannot be recovered.
Global actionable search: Why is it important?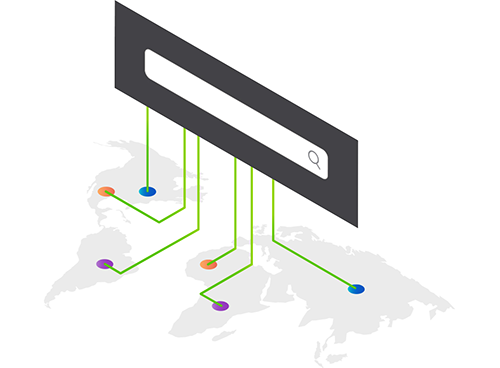 You should easily be able to locate the data that you need, irrespective of the location where data is stored. Exponential data growth across workloads and geographical location, combined with legacy siloed backup architecture, makes locating data challenging. In order to predictably meet recovery SLAs, you should be able to search (like Google) for any VM, file, or object across all workloads and location, all from a single UI.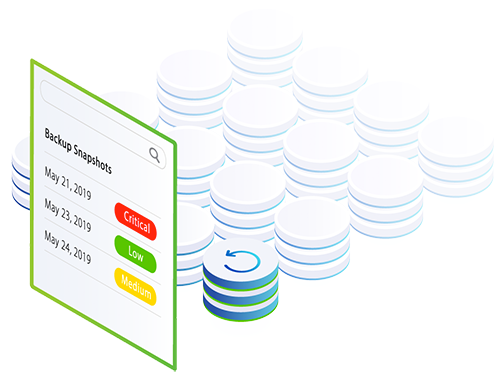 Can you quickly and automatically determine the recoverability and health status of a backup snapshot? Doing the same health check manually is neither scalable nor conclusive. The manual process is error prone and severely lacks visibility. Recovering from a bad – or worse – a compromised snapshot, can accidentally lead to reintroducing previously known cyber threats/vulnerabilities into the production environment. Trying to identify the best backup copy manually will delay the overall recovery process. Automated policy-based visibility into a snapshot's health within the recovery workflow makes recovery more predictable and streamlined.
Another important aspect of predictable recovery is knowing that your backup data and application are consistent. Inconsistent data can lead to 'data not found error' or worse, permanent data loss. A backup solution with strict consistency always ensures that the data is first protected across the cluster before acknowledging the write back to the application. After depositing money into an ATM, you don't want to lose that transaction, so why risk your data?
Recovery time objectives (RTO) SLAs are still critical for reducing downtime and ensuring business continuity. A backup solution or strategy that does not allow or support low RTOs can prolong the downtime and impact the recovery SLAs. As highlighted in a number of studies, organizations cannot afford planned or unplanned downtime as that can dramatically impact the top and bottom lines.
Enterprises operate at scale, but trying to recover at scale without proper tools can be crippling. Compromising on recovery duration by recovering two or three VMs/objects at once prolongs the downtime. In this case, instead of business driving the SLAs, recovery duration drives the SLAs. For predictable recovery, you should be able to recover any number of VMs/files/objects instantly. Instead of a backup solution waiting to hydrate backup copies for recovery, deploy a backup solution that can maintain an unlimited number of fully-hydrated backup copies that can be instantly mounted, making the data readily available when you need it, while the data is restored in the background.
Restoring from the last backup seems logical but not always the best practice, especially after a ransomware attack when you might need to recover from an older, cleaner copy. No matter what the situation or business needs are, the backup solution should allow flexibility to restore to any previous point in time. Rapid recovery point objectives (RPOs) gives needed flexibility to choose which recovery point might best be suited to recover predictably.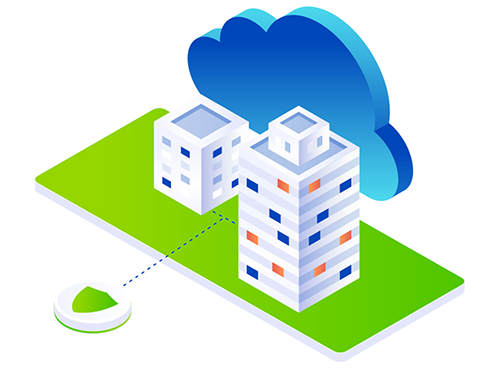 Recovery cannot be limited to the original location. In today's global environment, data and applications live in multiple locations. Predictable recovery and meeting the SLAs requires the flexibility to recover data and applications anywhere, on-premises or in the public cloud and without any strings attached. This gives confidence to users that their data and applications are not tied to a single location and can be moved to meet business SLAs.
Audit your current backup solution to see if you're on the right path to predictably meet your recovery SLAs.
Predictable Recovery Audit Checklist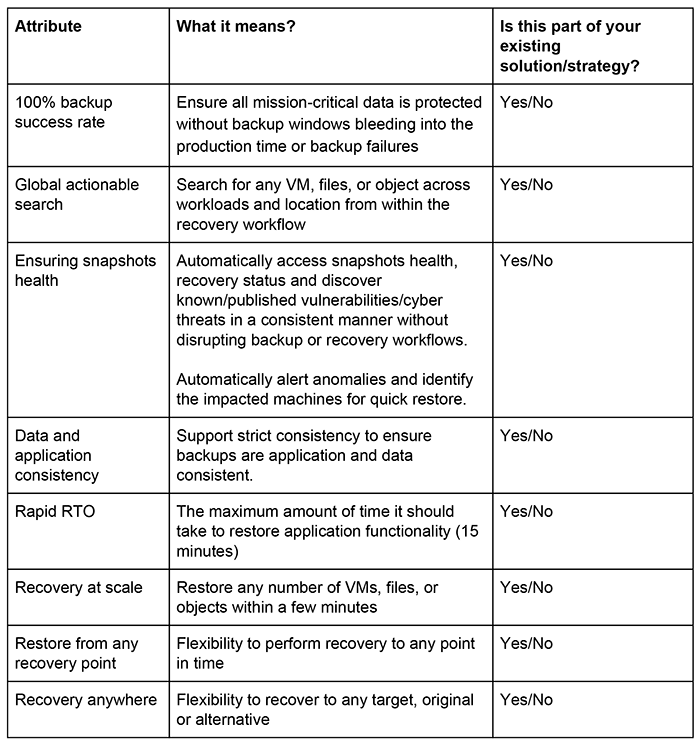 Join Cohesity at our upcoming webinar with Naveen Chhabra, Sr. Analyst at Forrester Research Inc. and Ben Price, Associate CIO, at University of California Santa Barbara.
We will share recent survey results on how recovery-ready organizations are in the event of a ransomware attack, and share insights into how your organization can be better equipped to recover in the event of a disaster.