Cohesity and Cisco: Simplify Backups and Do More with Your Data
It is not uncommon for IT to have an escalating number of different solutions from different vendors in place, just for backup. Today's backup and recovery offerings are fragmented with point solutions for backup software, media servers, master servers, target storage, cloud gateways and compatible tape devices for long-term data retention.
It's a complex scenario, commonly seen in the global struggle with mass data fragmentation. It's less than optimal since each of these silos are designed proprietary hardware and/or software that has its own maintenance and support contracts. In many cases, customers are only able to perform backups once a day, with such jobs sometimes bleeding into their production windows, resulting in performance degradation. And should recovery be necessary, it can take multiple hours, which is inefficient and can have a serious revenue impact. This is a recipe for catastrophe should disaster strike. In other words, data protection is facing escalating business risk when the intended role for it is to reduce risk exposure.
If you're considering an upgrade to your existing legacy backup and recovery capabilities, you're far from alone. Gartner predicts that "By 2021, 50% of organizations will augment or replace their current backup application with another solution, compared to what they deployed at the beginning of 2017."
A key goal in your data protection journey should be simplicity. Modern data center architecture options—such as hyperconverged infrastructure—can help you to bring simplicity to your backup and recovery environment. Hyperconverged infrastructure has emerged as a leading contender for primary production workloads; and thanks to the nature of hyperconvergence, it's an even better fit for secondary environments, including backup and recovery needs. Even if you're not using hyperconvergence in your tier 1 (or primary workload) setting, it's likely to be an excellent option for your data protection needs.
Cisco and Cohesity Driving Simplicity for Customers with SolutionsPlus Agreement
Enter Cisco with Cohesity. Working together, we offer unique solutions, now available directly from Cisco, that modernize your backup and help you do more with your data. If you're one of 55,000+ customers globally who rely on Cisco UCS for world-class data center infrastructure, Cohesity enables you to consolidate secondary data silos on Cisco UCS, irrespective of your primary data solution — hyperconverged or converged — from Cisco or 3rd parties.
Even better, with native snapshot integration, you can now protect primary data stored on Cisco HyperFlex and do more with secondary data on Cohesity DataPlatform—all with one unified architecture based on Cisco UCS. Backed by Cisco Validated Design, this integrated primary and secondary data solution transforms IT with complete hyperconvergence for all enterprise data and apps. As a result, you can reduce costs, complexity, and security risks, accelerate compliance, and derive more value from your data.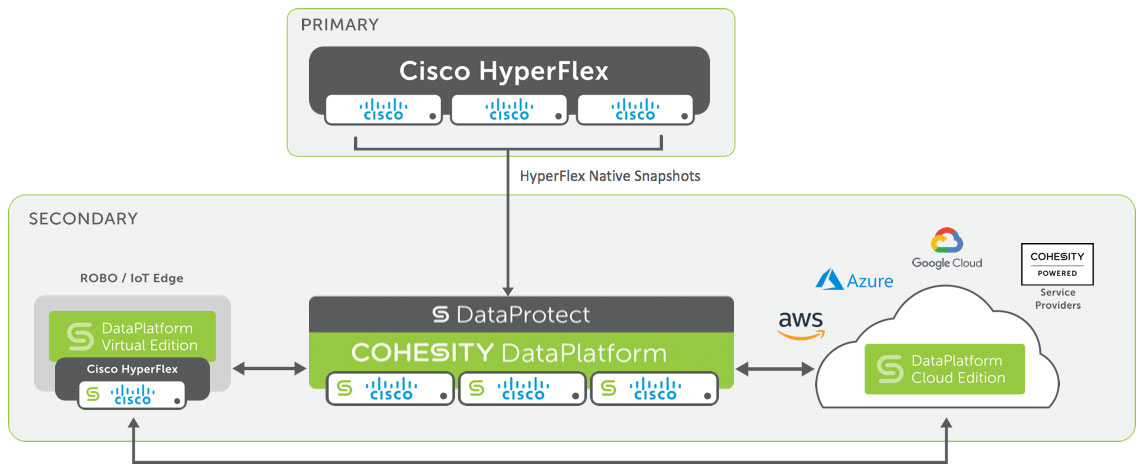 Figure 1: Transform IT with Complete Hyperconvergence for Primary and Secondary Data & Apps
But what about the cloud?
You may be thinking that the public cloud providers can offload the need for all this infrastructure and just take care of your data? Well, discounting the issues around data sovereignty and regulation that are growing in importance, the public cloud providers are not responsible for your data's integrity. Simply put, the public cloud providers are only responsible for providing the infrastructure and access to the storage for your data. At the end of the day, you are still responsible for your data, both backup and recovery – even in the cloud. Additionally, you need to ensure that your data is accessible and easily searchable to address compliance requirements. At best, cloud can often just be yet another target for your existing set of data protection solutions. At worst, cloud adds more complexity, more expense, and more risk exposure to your environment.
Cohesity offers one software-defined platform for flexible deployment options from edge to core to cloud and a single pane of glass management for customer's entire secondary data estate. Our joint data protection solution with Cisco natively integrates with public clouds—including AWS, Microsoft Azure, Google Cloud and Cohesity Powered service providers—without requiring a separate cloud gateway.
Demand More from Your Backup
All of which brings me back to my opening point: How can you modernize data protection to meet the needs of your business? Cisco and Cohesity have taken a fresh look at the old problem of backup and recovery to bring new innovation to the entire data space. So while evaluating the next modern backup solution, you should look at the Cisco-Cohesity offering, which eliminates a battalion of secondary silos including backup software, target storage, cloud gateways, and more on a single software-defined solution. And that solution seamlessly syncs with long term storage media, whether it's public cloud or tape-out. As a modern backup solution, it ensures that all your workloads running on your primary data systems, including Cisco HyperFlex, are protected.
And more importantly, with Cohesity Marketplace, you can now light up dark data in ways previously not possible. The new Cohesity MarketPlace includes applications from Cohesity and third-party ISVs that run directly on the Cohesity DataPlatform to conduct granular analysis, help ensure data compliance, and improve security, among other functions.


Figure 2: Cisco & Cohesity: Trusted Partners, Proven Solutions
So why wait to unlock amazing new opportunities for your business? Consolidate all enterprise data – both primary and secondary – onto an integrated and easy-to-manage Cisco-Cohesity solution, available directly from Cisco through Cisco's SolutionsPlus program, with hyperconverged simplicity, multi-cloud agility and global visibility.
Learn More