5 Reasons to Upgrade to Cohesity 6.3.1 Software
Back in May 2019, we announced our 6.3 software release.  Since December our 6.3.1 software has been designated as a long term support "LTS"— ensuring we continue to deliver a top notch support experience for our customers. This helped us maintain an NPS score in the 90s and most recently hit a perfect 100. 
If you still haven't upgraded to 6.3.1 yet, we covered the top five reasons why you should upgrade on our recent webinar, which I'll also summarize below: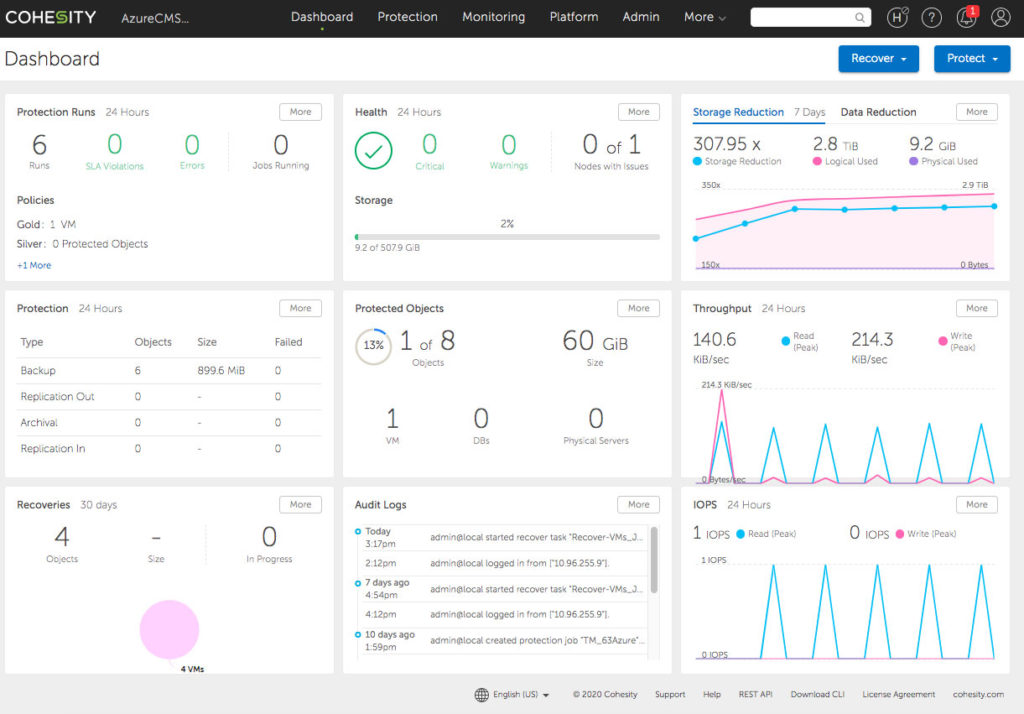 Helios Made Easy
We covered the anti-ransomware and reporting enhancements in Helios in our original blog.  But one thing we forgot to mention is the new self-service registration capabilities making Helios much easier to set up.  Other customers have already taken advantage of this to set up their Helios accounts and now enjoy global multi-cluster management, global search, and easy deployment of marketplace apps.  By the way, Helios standard edition is FREE for Cohesity customers.
Screaming Platform Performance
We talked about our enhanced replication engine delivering 2-10x performance improvements in our lab tests.  Now a few months in, with many customers testing our replication engine in their environments, the performance improvements have been validated in production with some customers well exceeding 10x in their given environment and use cases.  If you need to replicate data off-site to another location with tight recovery point objectives (RPO), upgrading is a no-brainer.
SmartFiles NAS File Migrations
A.K.A – NAS Stubbing by its original name does not quite do it justice.  NAS file migrations enable you to reduce costs and free up space on your primary NAS file storage by seamlessly moving data to Cohesity SmartFiles while keeping the original file symlinks in place.  Apps and users can continue to access the primary NAS device, and files that were moved to SmartFiles are seamlessly retrieved leveraging the benefits of our scale-out architecture and SpanFS file system.
Reduced Cloud Storage Costs
Cloud vendors like AWS continue to reduce cloud storage costs and provide more options.  Cohesity CloudArchive 6.3.1 supports S3 OneZone-IA and S3 Intelligent-Tiering. With S3 OneZone-IA you get a lower cost option (due to less replicas) without sacrificing retrieval times. With S3 Intelligent-Tiering you let AWS automatically manage your cloud storage tiering workflow to optimize both costs and retrieval times.
Broader and More Flexible Backup
Whether you are backing up VMware, your Microsoft environment, or databases like Oracle, SQL Server, and SAP Hana we have broader workload support and new features and configurations for backup and recovery.  Our new RPO policies enable more reliable and flexible backups by providing an auto-scheduler that allows you to work around maintenance and blackout windows, so you don't need worry about these events causing you to miss or fail your backup jobs.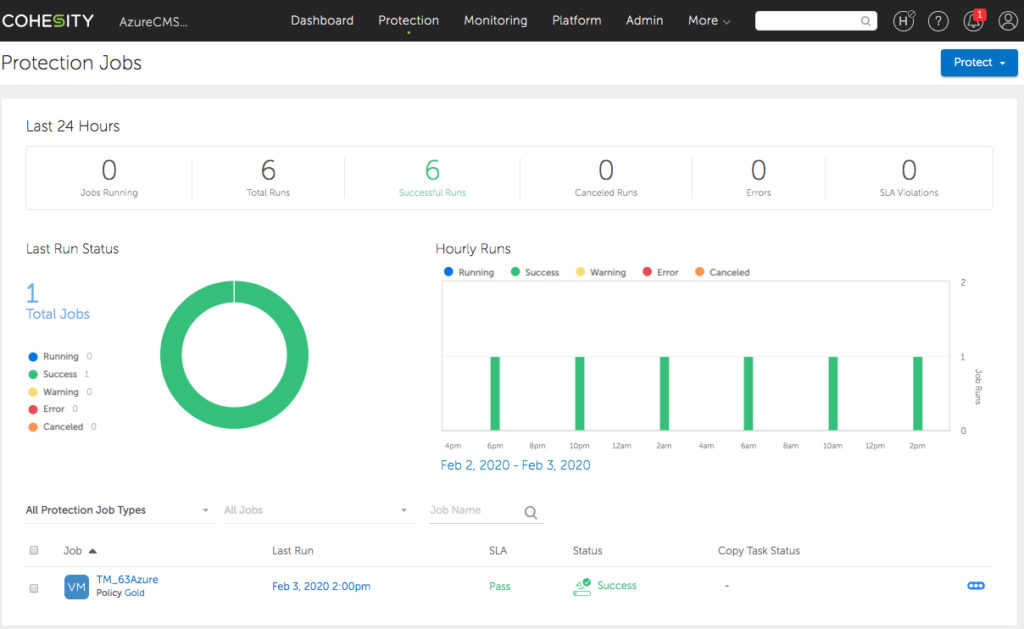 So what are you waiting for? 
Many other customers have already upgraded to 6.3.1 and are reaping the benefits above and then some.  Ready to get started? Below are few links that can help:
Upgrade Procedure:
https://support.cohesity.com/s/article/How-to-upgrade-any-Cohesity-Cluster 
Helios Set Up:
https://docs.cohesity.com/WebHelios/Content/Helios/ConnectClusters.htm
Release Notes: