Secondary Storage Hackathon: Equal Parts Ideas, Team Building, and Fun
Anyone who has done a hackathon knows how fun it is to get together with colleagues and let the ideas – and talent – fly. Last month, we Cohesians conducted our own secondary storage Hackathon, with teams hacking away in dual locations – Cohesity's HQ and India offices.
There were five categories in which teams from both offices were judged, and winners were proclaimed. Congratulations teams on your collaboration and results!
Award: Most Impactful – Today and Tomorrow (Idea that impacts Cohesity's business in a positive manner)
Winner 1: Team Rockstars
Winner 2: Team Optimus Prime
Award: Best In Class – Complete Project (Given the rigid timelines of the hackathon, which team saw their idea through to its logical conclusion)
Winner: Team Rockstars
Award: Best Out Of The Box – IDEA (Which team came up with the best innovative idea for the event)
Winner: Team Optimus Prime
Award: Best Team – Collaborative and Fun (Which team demonstrated the best and most fun way of collaborating together)
Winner: Team AXE
Award: Special Judge Award (Judges found this idea to be deserving of special recognition)
Winner: Team Chaar Log
Following is a description of the Hackathon itself, as well as some photos illustrating the day.
How Cohesity's first Hackathon worked
All engineers were encouraged to participate in the event, as it is an awesome opportunity to:
Work on their own ideas.
Network with peers.
Showcase their talent and win exciting prizes.
Hackathon Goals:
Build a volume of ideas and prototypes in secondary storage that can potentially turn into product features or business opportunities, or which can increase productivity, encourage innovation mindset. Or which are just for fun!
Promote creativity, collaboration, and innovation.
Encourage ideas and innovation mindset.
Market Cohesity's innovation mindset outside the organization to attract more talent & create a positive buzz.
Team Objectives:
Ideate, create prototypes, and present solutions to challenging secondary storage problems. There were no constraints on choosing a problem. Engineers were encouraged to ideate around business opportunity, product improvement, new technology, or even something unrelated to Cohesity or its solutions.
Silicon Valley Headquarters in Action: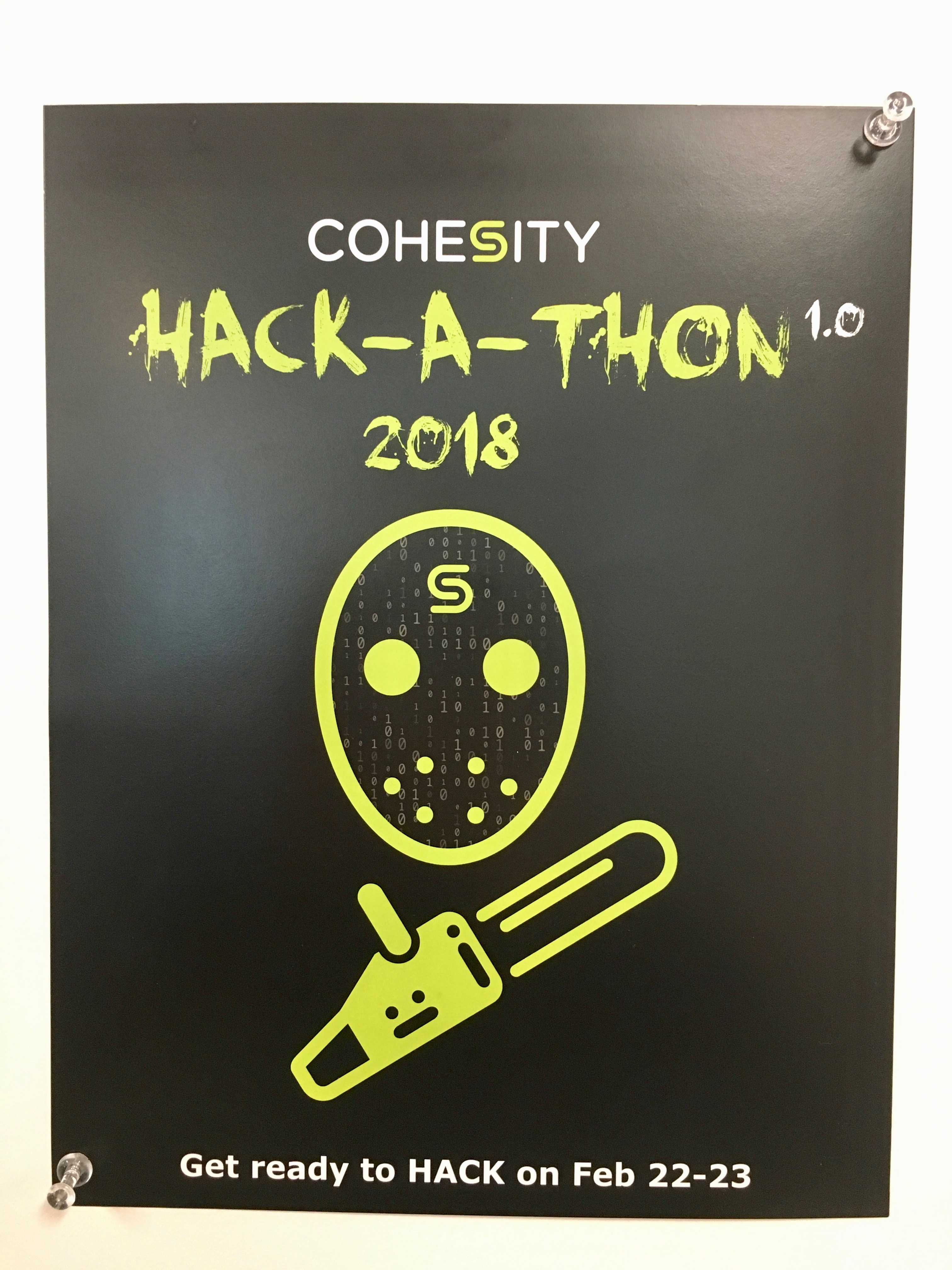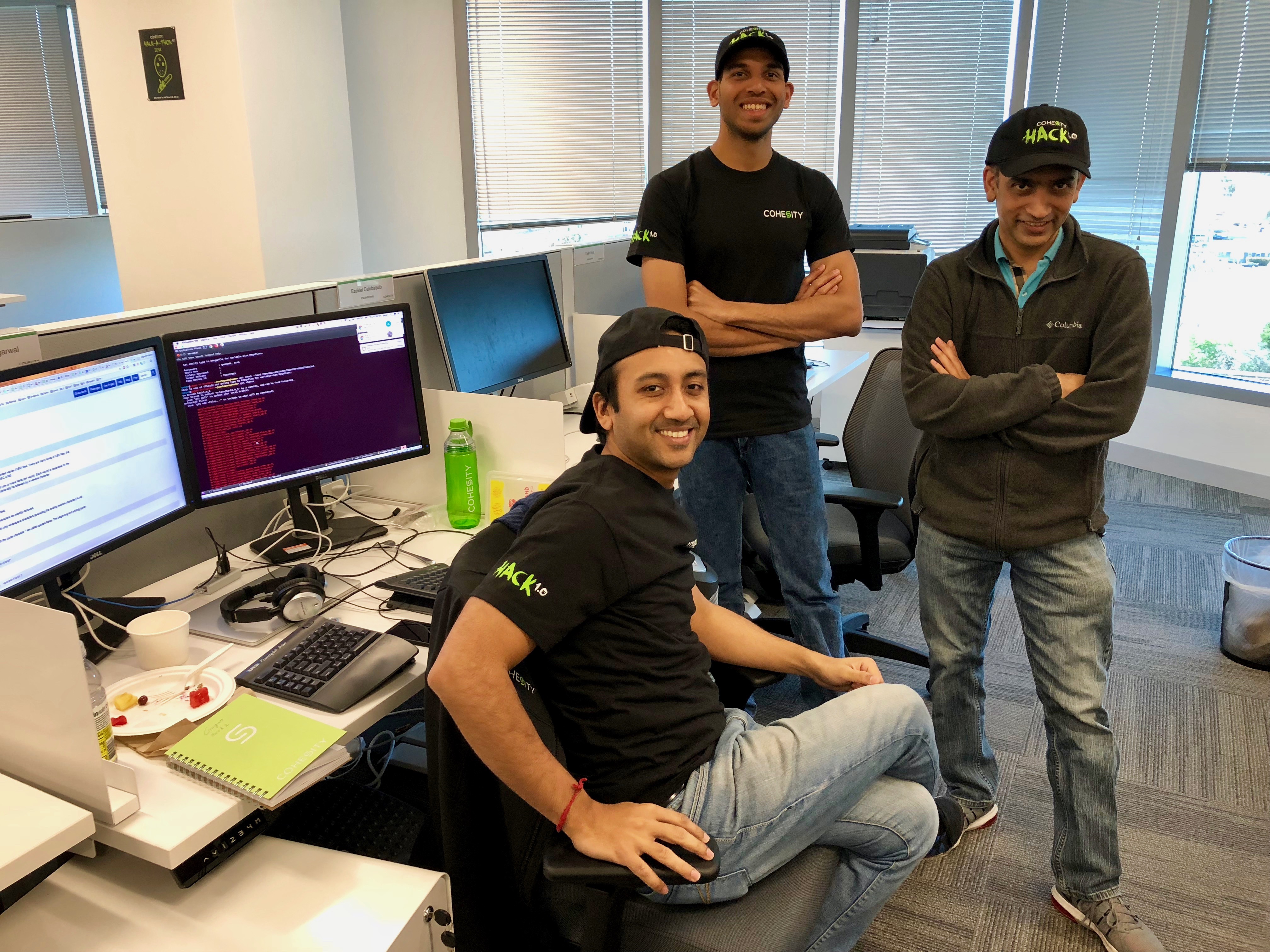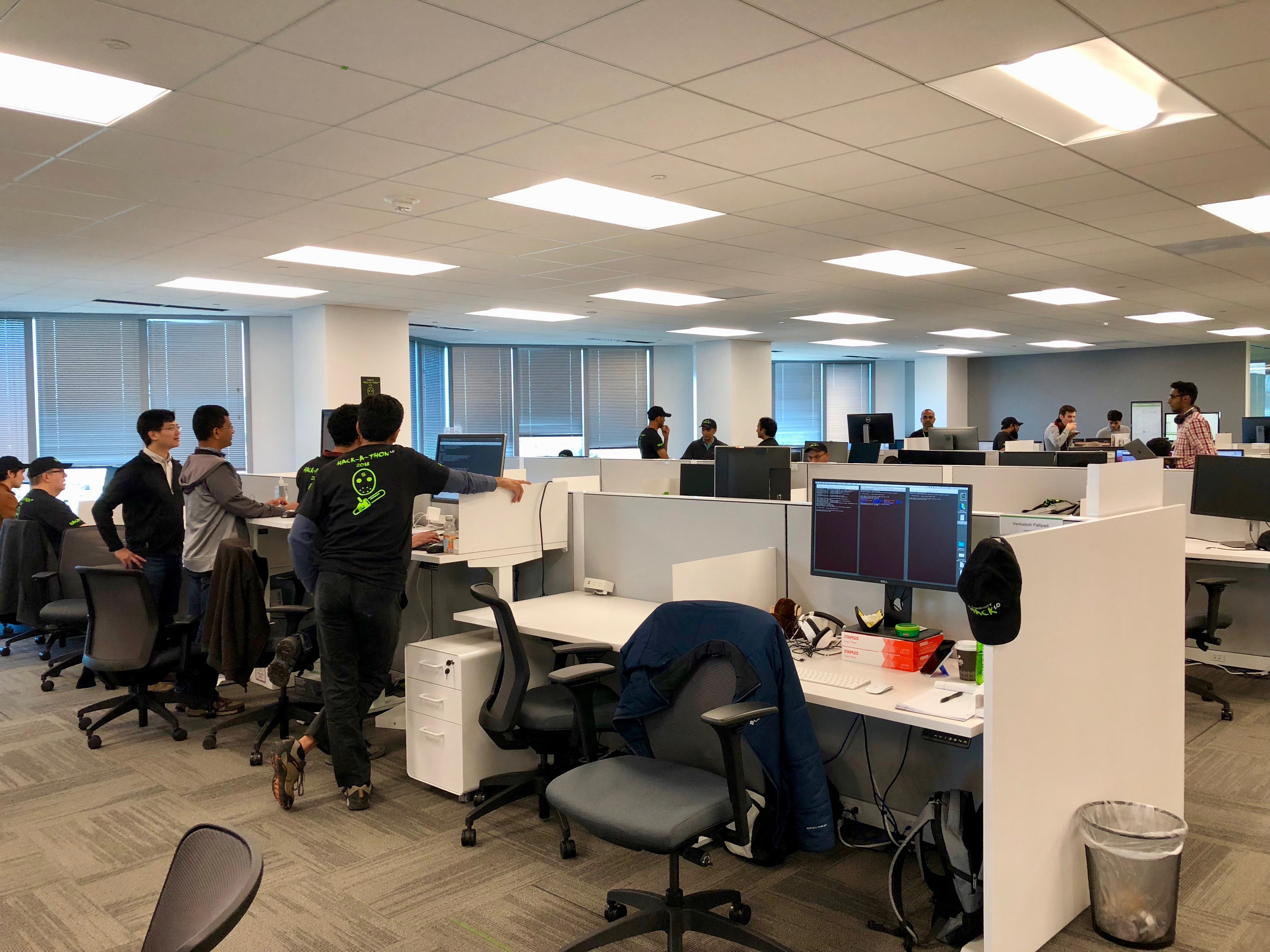 India Offices in Action: