Cohesity's Journey to VMworld 2017
Well, it's about that time of the year again, the time when one of the most progressive and innovative technology eco-systems in the industry, come together to showcase the evolution and transformation of IT in the enterprise business world. VMworld 2017 in Las Vegas is less than 20 days away and all of the IT industry's vendors have prepared to present their vision and new technological advancements.
Attendees should prepare for an exhilarating week that will be full of innovative product announcements, demonstrations, and social gatherings covering every aspect of virtualization and cloud computing. This once-a-year-event will provide essential opportunities for hands-on instruction, product evaluation, networking, and brainstorming.
Learn about the strategic direction of the industry, and have the opportunity to learn from the world's top subject matter experts while still having time for some good old fashioned fun. This is a particularly important year for VMworld as we're in the midst of another fundamental shift in the industry with enterprise organizations embracing the digital transformation of their business and the impact to their enterprise data centers and IT operations.
There will be a lot of new interesting topics and modern innovations being covered, ranging from Internet of Things (IoT), Artificial Intelligence (AI), Network Function Virtualization (NFV), Cloud services, and the forever evolving world of storage and availability. I'm particularly eager to see where VMware and its partner eco-system is going to take their partnership with AWS and their new hybrid cloud offering with VMware Cloud Foundation.
At Cohesity, we're not short on innovation and this year we will be showcasing our technological advancements with our hyperconverged secondary storage platform. As we redefined this particular space in the storage industry, we enable enterprise organizations to safely embrace the changes of their digital transformation. Visit Cohesity booth #310 for a chance to see product demonstrations and hear in detail about what we are working on to advance the storage industry. Learn about our accomplishments with our latest release Orion 5.0, and our vision to redefine secondary storage.
We're also embracing our partner and VMware vExperts community and we're hosting a social event where we can all share stories and have a bit of fun. Don't forget to register for the event which will be held at Top Golf on Monday night (RSVP Here). Also, don't forget to sign up and get the Cohesity VMworld Survival kit. Trust me You'll need it!
Here are some of the breakout sessions I will be participating in on behalf of Cohesity. Sessions are filling up so make sure you sign up ASAP to get your spot:
Session ID: LHC3390BUS – Enable data mobility from on-premises to the cloud with Cohesity DataPlatform
Monday, Aug 28, 5:30PM – 6:30PM
Enterprises are looking to leverage the public cloud to extend their private data centers for application mobility and data storage. But moving applications and managing data in the cloud is hard. Cohesity makes cloud easy! With Cohesity, enterprises can consolidate all their secondary data on one web-scale platform on-premises. Cohesity enables enterprises to seamlessly integrate with all the leading public clouds (Microsoft Azure, AWS, Google Cloud) and extend their data to the public cloud for archival, tiering and replication. Cohesity manages the data in the public cloud to support disaster recovery, provisioning of test/dev instances, and analytics. Attend this session to learn about how Cohesity's cloud integration provides you with a hybrid cloud data protection and mobility strategy that spans on-premises and the cloud. Regsiter Here
FEATURED SPEAKERS
Rawlinson Rivera, Chief Technology Officer, Global Field, Cohesity
Ben Price, Director, IT, UCSB
---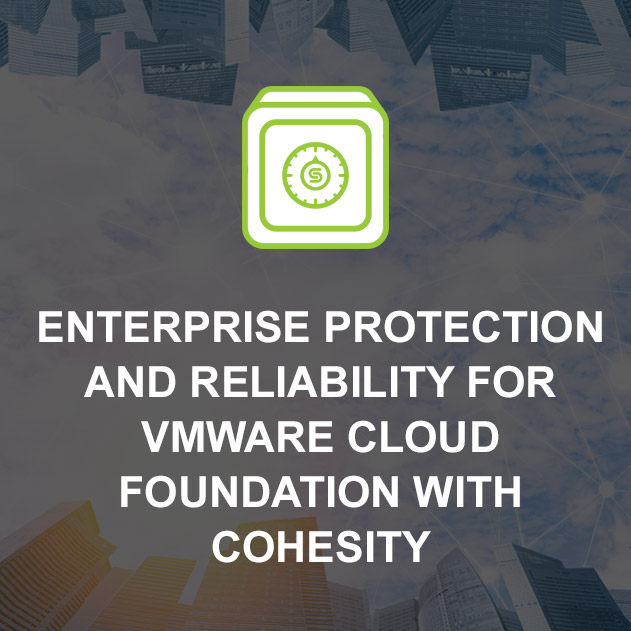 Session ID: PBO2073BU – Enterprise Protection and Reliability for VMware Cloud Foundation with Cohesity
Tuesday, Aug 29, 2:30PM – 3:30PM
VMware Cloud Foundation unifies the most powerful software-defined data center platform in the enterprise that spans a common control plane for IT across private, public, and hybrid clouds. The infrastructure stack is composed of several virtual appliances that work together to provide the required services. To keep pace with escalating business demands for service availability, security, and recoverability, enterprise organizations need modern solutions capable of supporting service-oriented IT models that can provide protection and fast recovery for the VMware Cloud Foundation that can be leveraged in private, public, and hybrid clouds. While failures are a given in modern network infrastructures, lengthy outages are conditions that most modern enterprises running cannot tolerate in today's economies. I will demonstrate something here that has never been done in an enterprise data center. You don't want to miss it!!! Regsiter Here
FEATURED SPEAKERS
Alberto Farronato, Sr. Director Product Marketing, VMware
Rawlinson Rivera, Chief Technology Officer, Global Field, Cohesity
---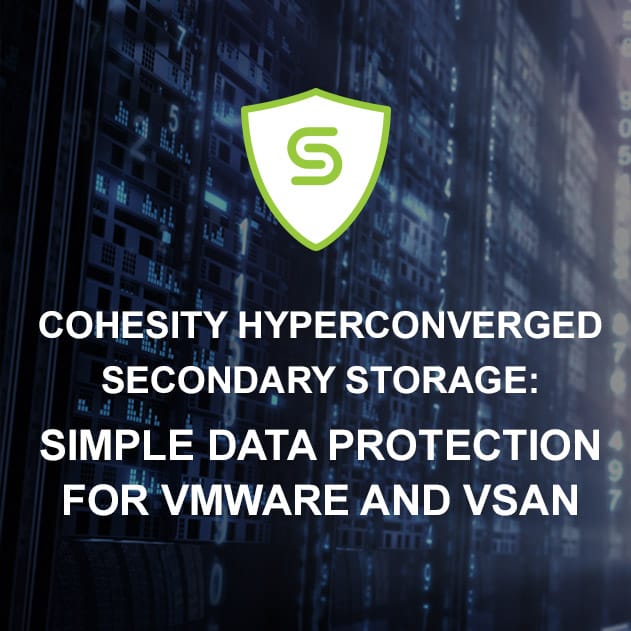 Session ID: STO3331BUS – Cohesity Hyperconverged Secondary Storage: Simple Data Protection for VMware and vSAN
Wednesday, Aug 30, 1:00PM – 2:00PM
Legacy data protection is complex and expensive. It requires backup software, media servers, proxies, master servers, and target storage. Just to provide an expensive insurance policy, with long RPOs and RTOs. Cohesity dramatically simplifies data protection in VMware environments with its hyperconverged secondary storage platform. Join us in this session to see how Cohesity can help you: – Unify backup software and target storage on one unified solution – Provide sub-5 minute RPOs and instantaneous RTOs – Replace stand-alone appliances with a scale-out platform for availability and non-disruptive upgrades – Integrate natively with the public cloud for archival and replication – Reduce data protection costs by 50% or more – Provide instant copies for test/dev – Consolidate files and objects. Regsiter Here
FEATURED SPEAKERS
Gaetan Castelein, Head of Product Marketing, Cohesity
---
Session ID: VIRT1630BU – Wrangling and Taming Your Database's Storage, Availability, and Disaster Recovery Monsters
Thursday, Aug 31, 10:30AM – 11:30AM
Storage infrastructures can often be the most complex and confusing challenges faced by data professionals and architects in today's enterprises. Every organization strives to achieve the right balance among the multitudes of necessary requirements to ensure optimal performance, security, reliability, availability, and (yes) protection of important data. Although failures are a given in modern network infrastructures, frequent and lengthy data/database performance degradation and outages are conditions that most modern enterprises cannot tolerate in today's economies. This session provides a comprehensive discussion of the ways data professionals and architects can design a VMware vSphere infrastructure to provide the most resilient, risk-averse, and optimal designs for storage infrastructures and mission-critical databases. Regsiter Here
FEATURED SPEAKERS
Deji Akomolafe, Staff Solutions Architect, VMware
Rawlinson Rivera, Chief Technology Officer, Global Field, Cohesity
– Enjoy