Accelerating Secondary Data Workloads on the Azure Cloud
I recently joined Cohesity to build on the existing relationship with Microsoft and take that to the next level. My prior experience working with Microsoft as a partner for over eight years gave me a front row seat into how integral the Azure cloud has become to Microsoft. It's been remarkable to see that transformation.
The Azure cloud is becoming more important for secondary data use cases like backup & recovery, long-term retention, test/dev, and disaster recovery. In fact, at Cohesity we've seen a significant uptick in our business and relationship with Microsoft as customers embrace Cohesity and the Azure cloud for these use cases. Customers such as Schneider Electric are choosing the Cohesity and Microsoft joint solution.
Today we are expanding that relationship and are very excited to announce that Cohesity is now a co-sell partner in the Microsoft Partner Network. Cohesity is now among a select set of independent software vendors who have achieved this status and we are very proud of this!
This expanded relationship will enable more Microsoft customers to realize the capabilities of the Cohesity platform in the Azure cloud for secondary data use cases. We've already been teaming up with various Microsoft teams and are seeing strong traction in the market for our joint solution. It's really exciting to see the teams come together and the momentum continue to build!
On the product side, we recently announced new capabilities extending our product integration with Microsoft to include Azure Archive Blob Storage for long-term retention. Native cloud data protection through integration with cloud snapshot APIs is also a new capability for the Azure cloud. For more information on the Cohesity and Microsoft solution please visit our Azure page.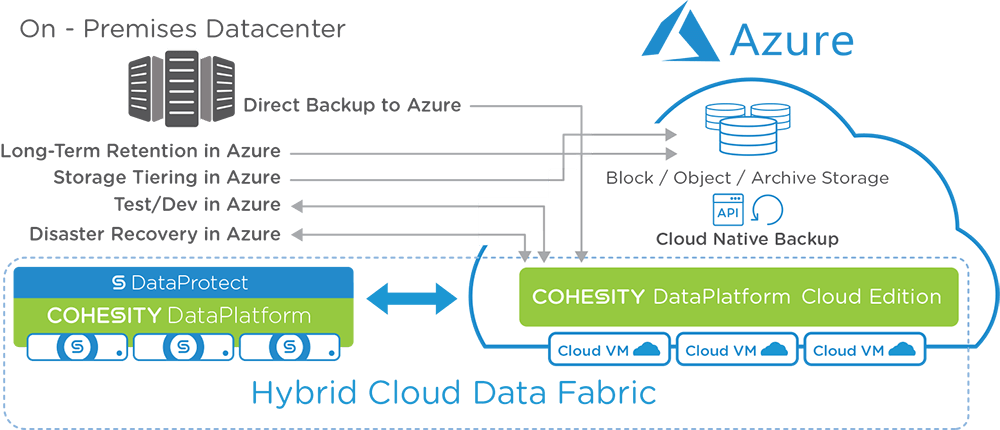 We're excited to be at Microsoft Inspire and Ignite in the summer and fall. Until then onwards and upwards with Cohesity and Microsoft!